How to Buy Great Wine on a Budget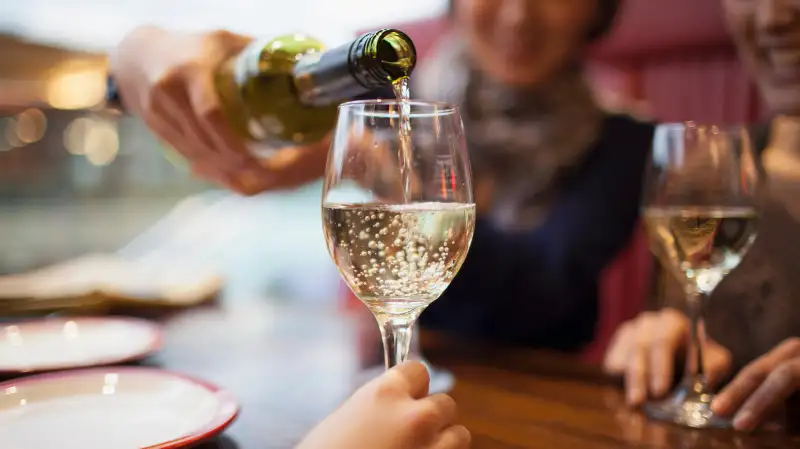 NT Photography—Getty Images
Sniffing, swirling, comparing tasting notes—there's no question that learning about wine can be a dizzying and even intimidating experience. But you don't have to be a trained sommelier to find quality wines that you love, and at a price that doesn't turn your stomach.
The key, says Kevin Boyer, president of sourcing for personalized online wine club Firstleaf, is to experiment with new wines and trust your individual preferences. (Firstleaf was launched by Money sister publication Food & Wine.)
The opinions of wine experts and publications, says Boyer—who owns a Napa vineyard and has been in the business for 25 years—are largely besides the point. "A $15 bottle of wine can be a good wine. A $3 bottle can be good," he says. "It really depends on your tastes."
That said, a few rules of thumb are likely to enhance your enjoyment of wines up and down the price scale. Here are five tips for wine connoisseurs in the making:
1) Food matters. If you're buying wine to accompany a meal, consider what will pair well with the menu. Generally, Cabernet Sauvignon goes well with red meats, while white wines—particularly Pinot Grigio and Chardonnay—enhance fish and mild chicken dishes. For spicy food, try a Riesling (a fruity white) or a Syrah (a full-flavored red). It's also a good idea to pair the region of the wine with the region of the food you're eating. "We feel the best of food and wine pairings always follow the old adage 'If it grows together, it goes together,'" says Boyer. "For example the wines of Tuscany with spicy, rich tomato sauces."
2) Cut out the middle man. Check out wine clubs, like Club W or Boyer's Firstleaf, which tend to buy directly from wineries in large quantities and don't have to deal with a distributor, enabling them to keep prices relatively low. And when you come across wines that you really like (or love), try buying directly from the wineries via their websites, where you can often find deals on bottles that might otherwise be out of your price range, and place yourself on lists for a first shot at particularly coveted wines that are in short supply. But price shouldn't be the only consideration. A wine club may charge you $13 for a bottle that typically retails for $100, notes Boyer, "but if you don't like it, it's a bad deal."
3) Learn from your experience. Ultimately, nothing's more important that drinking what you enjoy. Keep track of the wines you like, including label, region, and grape variety. Over time, you'll build a flavor profile which you can refer to when trying new wines. "I think the natural place for people to start is with wine varieties or regions they know they like. For example, California Chardonnay or Bordeaux," says Boyer. There are apps that you can use to track your wine purchases, while wine clubs typically let you rate bottles and build a profile that way.
4) Screw cap wine (as opposed to corked) doesn't mean the wine is cheap or not good. In fact, screw caps are becoming more common for all wine varieties as a cost-cutting measure. Plus, your bottle could stay fresher longer with a screw cap, as the cork can taint the wine.
5) Look outside the U.S. and France. Good wines are making their way to shelves from all over the world, and bottles from Chile, Argentina, and New Zealand are often a better deal. "Bordeaux, Tuscany and Napa Valley can be pretty expensive places to own land so the grapes that come from here are naturally more expensive," says Boyer. "Even within known countries like the U.S. and France there are relatively under-explored and under-appreciated areas like Lodi, Central Coast, and Lake County (U.S.) and Southwest France, Languedoc, and even Loire Valley (France) where immense value and quality can be found."
Ultimately, it's ok not to have a go-to or be 100% deliberate in your selection process. If you'd rather just experiment, pick a price limit and treat yourself to a different bottle each time to explore the possibilities.
"I'll be honest, Two Buck Chuck sauvignon blanc is a good wine," Boyer jokes, referring to a Charles Shaw brand varietal sold at Trader Joe's, originally for $2.
We'll drink to that.
------------
Firstleaf is a wine club from Money's sister publication Food & Wine that personalizes wine selections based on your tastes. The club's features include:
Personalized selection: As you rate the wines Firstleaf sends you, they'll personalize wine selections to match your unique tastes.
Control: You can preview your wines before each shipment, swap out any bottle, and pick the delivery date and frequency.
Value: Firstleaf sources directly from the vineyard and passes the savings on to you – at up to 60% off retail.
Get started by taking this short quiz about your wine preferences at the Firstleaf site and receive a $15 introductory pack customized to your tastes.