Bud Brands Hit Three Major Ad Archetypes in One Super Bowl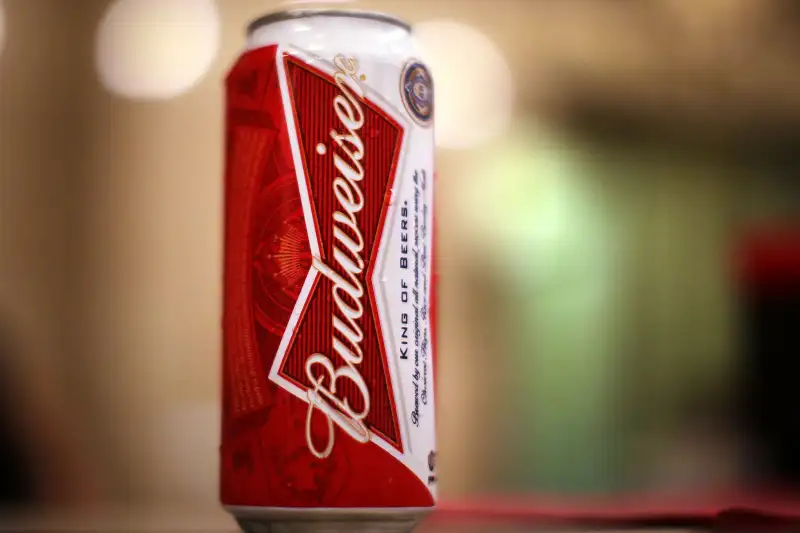 Spencer Platt—Getty Images
Most companies can't afford the price of one $5 million, 30-second Super Bowl ad. Yet Budweiser, as Dean of the American Super Bowl Ad, is all but obliged to participate, and participate it did, with a trio of ads promoting Bud and its sibling Bud Light. The commercials hit three major ad archetypes in one program while they were at it.
The first, and by far the most expensive, was a highly produced spot that went the tried-and-true comic route. The ad featured Amy Schumer and Seth Rogan that exploited the pedestrian wordplay that a political party was a... party. Was it a success? Maybe. It was funny because Schumer is funny and Paul Rudd was in it. But it did get me wondering how much they paid for the talent, and whether that money would have gone farther in the writer's room. After all, there were no stars in "Skydiving" or "Magic Fridge," and these commercials for Bud brands were hilarious.
The second archetype often employed in Super Bowl ads is the serious route. Here Budweiser hired acting legend Helen Mirren, who gave a stern lecture against drunk driving before picking up a Budweiser. It reads like a PSA, sprinkled with some slightly humorous insults and a fake-looking burger and fries, but then Mirren turns the beer on the table to expose the full broadside of a Budweiser label. She picks up the beer, and then the camera cuts away from Mirren before any of that Bud hits her lips. For all we know it was in her contract that she wouldn't have to touch the stuff.
American macro lagers like Bud, Coors, and Miller have been flagging of late due to the craft beer boom, and Budweiser has proudly positioning itself as the alternative to the pretentious IPA with another genre of ad: the tough American ad. We often see these ads to sell trucks, but Belgian-owned Budweiser uses the format as an attack ad against the small breweries it wants to position as snobby and against the blue collar spirit of beer. Set to bold music and quick cuts of high-energy imagery, a series of hyper-masculine phrasing positions the brand: "NOT PONIES." "NOT SOFT," "NOT IMPORTED," "NOT A FRUIT CUP," "NOT FOLLOWING," and most aggressively, "NOT FOR EVERYONE." Last year, the brand tried this tactic and it backfired. This one isn't likely to be any more successful.
Read next: Budweiser Doubles Down by Mocking Craft Beer Again in Super Bowl Ad
Taking three different tactics wasn't necessarily a success this year. Though it didn't put all of its eggs into one basket, the macro brewer did divide and fail a little. And of course, missing from the list are the heartstrings ad, the regular guy ad, and the animal ads, as well as other classic models. But at $5 million a pop, you can't except a brewery to hit 'em all. (Side note: Bud parent company Anheuser-Busch InBev paid another $10 million to promote Shock Top, its faux craft beer brand, in its first-ever Super Bowl ad this year, and Michelob Ultra.)
Still, Budweiser and Bud Light managed to get a front and center place in Peyton Manning's post-game interviews, which Budweiser claims it did not pay for.