Why Dos Equis' 'Most Interesting Man' Ad Campaign Was So Successful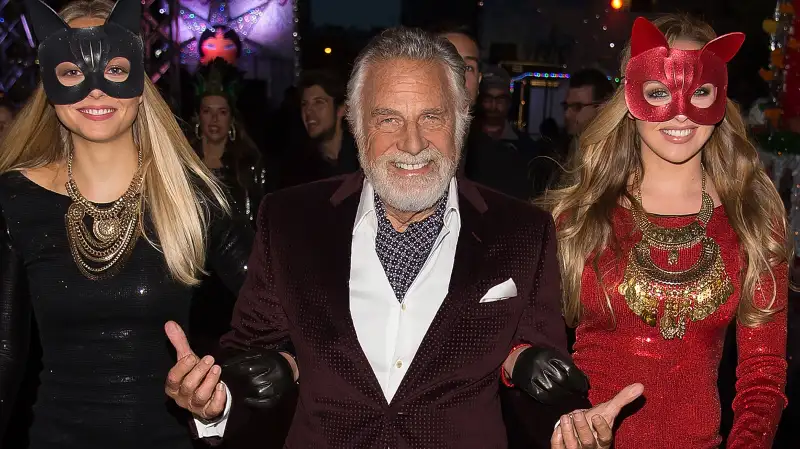 Michael Stewart—FilmMagic/Getty Images
It's been almost a decade since we first heard the now-iconic phrase, "I don't always drink beer, but when I do I prefer Does Equis."
Unorthodox in its aloof and half-hearted endorsement, the Most Interesting Man in the World ad campaign for Dos Equis somehow lent a unique credibility to the otherwise ridiculous message, which featured a Hemingway-esque bearded man engaging in various globetrotting adventures. Now, after a hefty canon of commercials, Dos Equis is retiring the campaign.
The era, however, was as golden as the color of Dos Equis. In 2009, beer imported into the U.S. flagged significantly as craft beer took over, and sales fell about 4%. But not for Dos Equis. The now Heineken-owned brand shot up 22%, thanks in large part to the unbelievably successful campaign that set the benchmark to what it meant for an ad to go viral.
Strong results have continued since. According to USA Today, last year's sales for the company's Lager Especial had risen another 10%, and total growth since 2007 is 34.8%. These are shockingly high numbers for any beer, and even more so when you consider the poor state of mass-market beer against craft breweries.
The ad campaign's success hinged on replacing traditionally young and anonymous characters with something completely different. Not-quite-grandfatherly Jonathan Goldsmith took on the aloof roll with gusto, shrugging his way through pithy short spots that arbitrated on everything from pant-tightness to rollerblading. Rollerblade sales probably suffered considerably.
Besides sales, the most telling metric of success for the campaign was in the public's willingness to not only tolerate the ads but to actively seek them out. Search YouTube for the ads, and you might not even see entries from Dos Equis or Euro RSCG, the marketing company responsible for the Man's birth. Millions of people have simply loved, cataloged, searched, and watched these videos that represent a vibrant spirit of adventure--and that are just plain funny.
Then there are the memes. The Most Interesting Man in the World's slogan that "he doesn't always do X, but when he does he Y" was nothing if not a perfect storm for a meme. There were even enough Most Interesting Man memes for Complex to rank the best 50. And even #50 is excellent: "I don't always remember all the scary movies I've ever seen. But when I do, it's 3 a.m."
Since the news broke, social media is giving Goldsmith and Dos Equis a victory lap around the Facebook and Twitter, and anticipating who Goldsmith's replacement will be as the mantle gets passed to someone a little younger. But unlike other older spokesmen who have been left jobless of late--William Shatner, Jared Fogle (in jail), and George Zimmer of Men's Warehouse--Goldsmith is riding off into the sunset.
https://www.youtube.com/watch?v=PwyA367LfaY
Or rather, being shot off by a rocket. After all, it's nice to end on a high note.