10 States Where It's Now Cheaper to Build Your Own House Than Buy One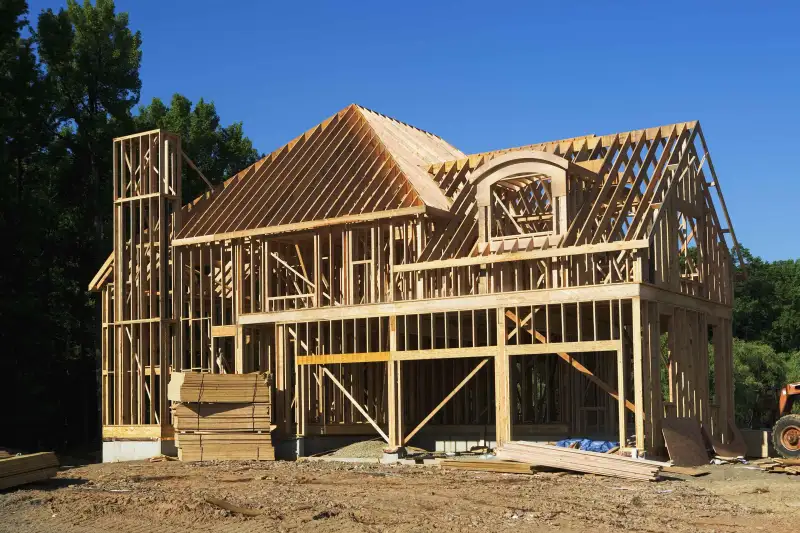 It's now cheaper to build a home than it is to buy an existing one in more than a third of U.S. states.
The savings vary significantly depending on the market. Building a typical home costs nearly $500,000 less than buying in Hawaii, the state where a new report from storage unit listing service StorageCafe says this method provides the most cost advantages. On the other hand, in states like Pennsylvania and Ohio, it costs about $180,000 more to build than to buy an existing home.
What the research says
Due to the steep rise in home prices over the past few years and the limited inventory of existing homes for sale, building may be the more attractive option for a growing number of Americans.
Building from scratch generally makes the most sense in areas where home prices are high. The states where it's best to build a home tend to be the West and the South Atlantic, while in the Midwest, you're better off buying an existing home, according to the report.
The 10 best states for building based on the difference in cost compared to buying are:
Hawaii (where building costs $494,000 less than buying)
California ($205,000)
Colorado ($108,000)
Utah ($97,000)
Virginia ($96,000)
Delaware ($96,000)
Maryland ($95,000)
Montana ($84,000)
Florida ($76,000)
Idaho ($70,000)
Keep in mind
It's normally cheaper to buy an existing house, mainly because construction is expensive, especially since labor and material costs have increased with inflation.
Here are the 10 worst states for building, meaning the median-priced home costs less than building a similar new home:
Pennsylvania (where building costs $183,000 more than buying)
Ohio ($178,000)
Illinois ($166,000)
Maine ($164,000)
Iowa ($161,000)
Missouri ($155,000)
Michigan ($153,000)
South Dakota ($144,000)
Indiana ($142,000)
West Virginia ($133,000)
The researchers calculated building costs by totaling the prices of typical size residential lots, regional construction costs for a median build and other expenses for permits, surveys and so on. The home buying costs in the study are based on median listing prices on real estate website Point2 Homes.
Bottom line
A buyer's personal preference for new versus old construction is central to the decision to build or buy. And not every neighborhood has lots for sale that you can build on, so if you want to build your next home, you may need to be flexible about living in a less developed area.
But if you're in the market for a home in an area where building is cheap, you might have a more affordable opportunity to buy a lot and design your next house instead of shopping existing real estate.
More from Money:
Best Mortgage Lenders of February 2023
5 Cities Where Home Prices Are Forecast to Fall the Most in 2023
Where Cash Is King: 10 Cities With the Highest Share of All-Cash Home Sales