4 Ways Majoring in Business Can Help You Succeed in Any Career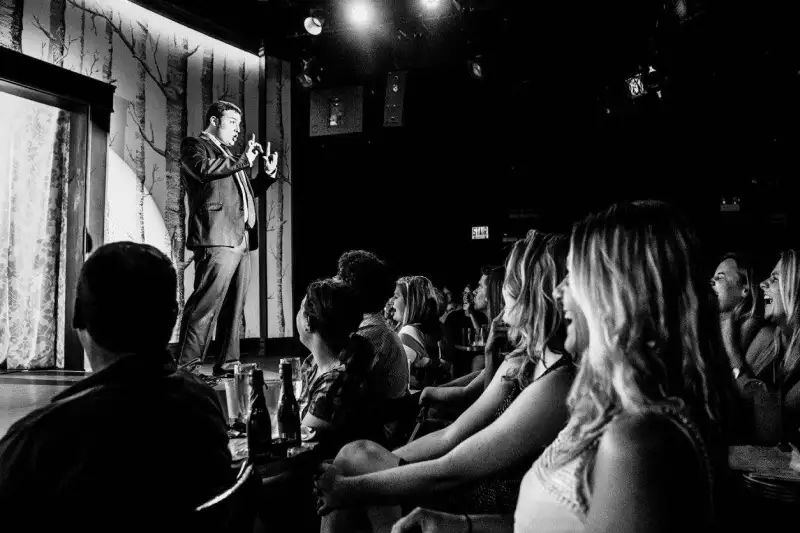 credit: Timothy M. Schmidt
A bachelor's in business is great preparation for just about any career—even sketch comedy—says Charles Pettitt, a member of Second City's touring company. Pettitt believes that studying entrepreneurship, finance, management, and marketing at Georgia Tech is one of the reasons he's among the few comedians making a living salary today.
"The entertainment industry is like any other business," he says. "With a business school degree, you will be able to understand any line of work."
He adds, "With sketch comedy, we are providing a service for people. Life is hard, and sometimes, you just have to laugh."
Pettitt offers four reasons that learning the basics of business can help you succeed, whatever your field:
1. Collaboration. "Business school assignments, such as working on group projects, taught me how to collaborate with others. I learned that even if you don't like each other, there are ways you can work together to accomplish a goal. This process can be directly applied to improvisation and ensemble work on the stage. We are taking each other's ideas, adding onto them, and creating a comedic premise together."
2. Marketing skills. "Knowing how to market myself is a huge advantage. Getting people to come and see a live performance is one thing that is difficult for any artist in today's world. We have access to so many options for new media on our phones, tablets, and devices, that it is hard to set yourself apart from any other entertainment source. The basics of customer loyalty programs, or customer benefit programs helped me when trying to get people to come to my shows. I've given out free food, free drinks, and even done surveys for what kinds of sketches people might want to see, just to get people in the door."
3. Financial backup. "When I started out taking improv and sketch classes, I was able to get better positions as my day job because I had a business degree. During the day, I worked in market research, HR, customer support, and operations. At night, I was taking comedy classes and performing until I got hired by the Second City and started writing and performing full-time. If I didn't have a business degree from a great school, I would not have been able to afford to pay for as many classes."
Related: The 50 Best Colleges for Business Majors
4. Flexibility. "When I was applying to college, I was offered a scholarship to a program in petroleum engineering. There are lots of unemployed petroleum engineers right now. You can't predict how the economy will turn."
No kidding.