The Price of Hell Just Got Cheaper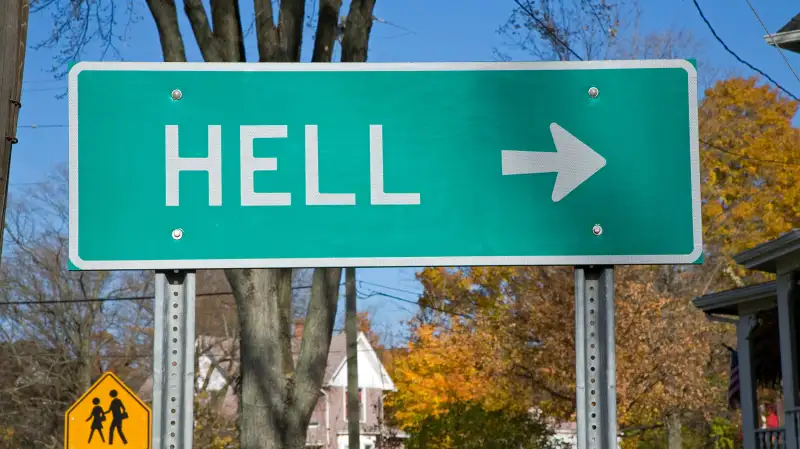 Turns out Hell is a place on earth, and it can be all yours for the low price of $900,000.
Hell, a small town in Michigan about 20 miles northwest of Ann Arbor, has been on the market for about a year. Its five acres of property, which includes at least two commercial buildings, first went on sale on February 13, 2015 -- appropriately, it was Friday the 13th. Despite its eye-catching moniker and the fact that various Hell-themed merchandising rights are included in the deal, Hell has had little success finding a new owner of the underworld.
The good news now, if you're in the market for your own personal town to rule: Hell just got cheaper.
John Colone, Hell's unofficial mayor (sorry, Lucifer), dropped the price by $99,666, earlier this week, according to the Detroit Free Press.
The town was previously in talks to sell to a Detroit-based arts group called Damned, but that plan went to hell in a handbasket as the group fell well short of its fundraising goal, collecting only $77,000.
Read next: 6 Crazy Things You Could Do If You Owned Your Own Town
If you're interested in visiting or putting in an offer, you can visit the aptly-named website GotoHellMI.com. Alternately, the site is selling deeds for one square inch of Hell for $6.66 apiece--though because $2 extra is charged for shipping and it winds up costing $8.66, the whole "666" thing is ruined.