These Are Some of the Insane Things That Bitcoin Investors Are Doing Now
Money is not a client of any investment adviser featured on this page. The information provided on this page is for educational purposes only and is not intended as investment advice. Money does not offer advisory services.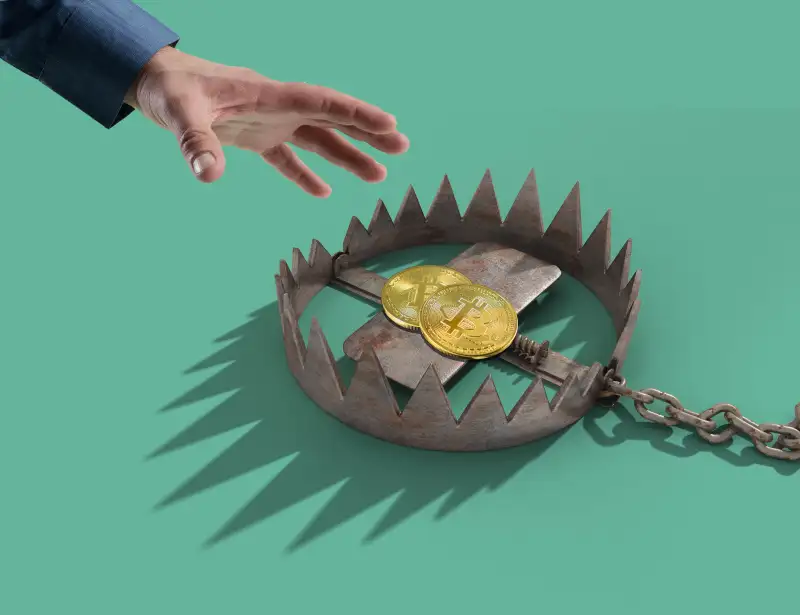 Photo illustration by Money; Getty Images (3)
Nearly everyone you meet these days seems to have an opinion about which cryptocurrency is poised to be the next Bitcoin. Will it be Stellar or NEM or Ripple? The names change every week, like a parlor game.
But that implies that folks are playing an innocent game where the stakes are low and the entertainment value is high. Unfortunately, recent surveys indicate that the cryptocurrency craze is anything but harmless.
Here are all the risky things people are doing to jump on the Bitcoin bandwagon:
Maxing Out Credit Cards to Buy Bitcoin
A recent survey of Bitcoin investors found that 18% purchased their cryptocurrencies with the use of credit cards, according to the consumer group LendEDU.
It gets even worse. Of those investors that used credit cards to purchase Bitcoin, 22% had not paid off their card balances. What's more, 70% argue that the interest they're paying on that credit card debt is worth the price of owning Bitcoin.
Even more concerning, 88% of the survey respondents say they plan to pay off their credit card by selling their Bitcoins. In other words, to free themselves from their cryptocurrency-induced credit card debt, these investors have to see the value of Bitcoin rise considerably—since they're also likely looking for investment gains.
Of course, these investors are ignoring one big thing: the significant risk that bitcoin could fall in price, which it has—dropping almost in half since its peak in December.
With the average credit card APR at 16.67%, borrowing $5,000 to buy Bitcoin could add potentially thousands of dollars in debt if they're paying back the credit card bill with monthly minimums while awaiting that Bitcoin to boom.
Taking Out a Mortgage to Buy Bitcoin
Plastic is not the only way people are apparently taking this mania to new levels of financial insecurity.
In December, Joseph Borg, head of the North American Securities Administrators Association, said that some investors have taken out mortgages to help purchase Bitcoins.
While it's unclear how prevalent this is, Borg made the statement near the height of the Bitcoin run.
"This is not something a guy who's making $100,000 a year, who's got a mortgage, and two kids in college ought to be invested in," Borg told CNBC.
At the very least, mortgaging a home—which for many people is their most important asset—raises the stakes of what could be lost if the Bitcoin bubble bursts.
Borrowing Against Bitcoins to Buy Things
There's another debt threat on the horizon. With the Bitcoin mania creating blockchain-ledger millionaires, a new industry is being formed.
Companies now offer ways for crypto owners to borrow against their virtual wallets to purchase large items, like cars, homes, or boats.
Bloomberg reports that the typical contract would require posting $200,000 worth of Bitcoins as collateral, with a 12% to 20% interest rate in order to obtain $100,000 in cash.
Banks have, by and large, stayed away from this sort of lending, leaving the risk to new financial startups.
And that could be another risk to this type of arrangement.