This Is the Stupidest Way Ever to Lose a Fortune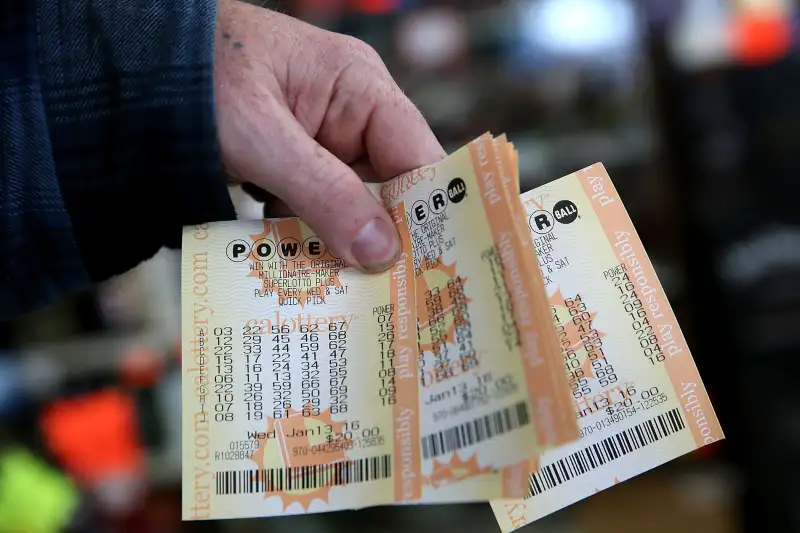 Justin Sullivan—Getty Images
Talk about money slipping through your fingers: Officials in California are warning an unidentified lottery winner that he or she is going to lose the value of their winning ticket — a cool $63 million — if they don't claim their winnings by tomorrow.
The golden ticket was bought at a 7-Eleven in the Los Angeles neighborhood of Chatworth back in August, and the 180 days winners have to collect ends at 5 p.m. Thursday. The Los Angeles Times said the winning numbers on the SuperLotto Plus ticket are 46-1-33-30-16, with a Mega number of 24. The lump-sum value is a tick under $40 million, which means even by Hollywood standards, that ticket-holder would be a pretty comfortable multi-millionaire.
Weirdly enough, this isn't the only gigantic lottery prize in the Golden State that's gone unclaimed. The winner of a $528 million chunk of last month's enormous $1.6 billion Powerball jackpot hasn't turned up yet to collect their winnings, either, although he or she still has nearly a year to claim their prize.
According to CBS Local, a Los Angeles man says he presented the winning ticket to lottery officials and was being denied the prize on a "technicality." (The agency said it was too damaged to be authenticated.) He has filed suit against the California State Lottery Commission and the state of California in order to claim the winnings.