The New Green Building Trend is Bricks of Cannabis. Really.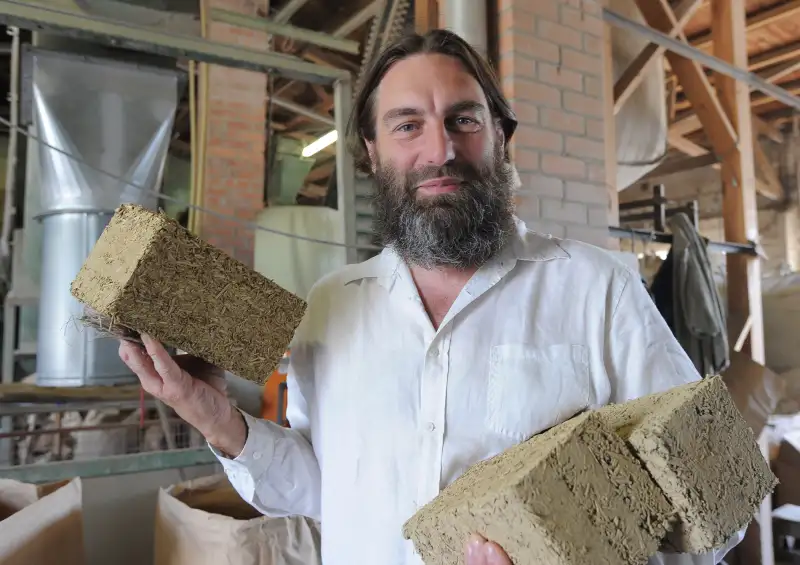 Bernd Settnik—dpa/AP Images
The jokes about homes "going up in smoke" are inevitable.
But the truth is that one of the reasons the cannabis-based building material called hempcrete is gaining acceptance in home construction is that it's entirely fireproof. As a recent New York Times story reported, hempcrete has been used as a building material in Europe for decades, and lately it's been incorporated in more homes and offices in the U.S. A small group of hemp entrepreneurs envisions a time very soon when hempcrete will be totally mainstream.
Hempcrete is made with the wood-like interior part of a Cannabis plant, which resemble the look and feel of balsa chips. They're combined with lime and water, and the resulting material is a block that provides terrific natural insulation, while still being flexible, breathable, and, as mentioned already, fireproof.
And there's no need to worry about teenage hooligans ripping out your insulation to smoke it. Hempcrete contains an almost imperceptible amount of THC, the active ingredient in marijuana that gets you high.