Canned Cold Coffee is the Next Big Food Craze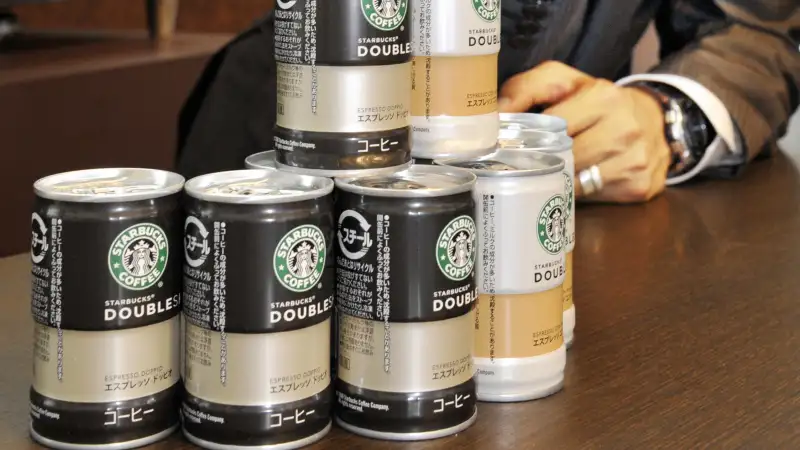 Yoshikazu Tsuno—AFP/Getty Images
It will take nothing short of another mass extinction event to curb our love of coffee, but that doesn't mean its not subject to the whims of trendiness—as Starbucks and Blue Bottle have shown.
The latest one piggybacks on the recent boom of iced coffee, famously in its cold-brew form by putting into a can—something that's been popular in Japan for ages. For some time, Starbucks offered pre-made cold coffee in its Frappuccino form, with copious amounts of milk and sugar. In its third-wave form—which is characterized by single-origin and artisanal approach—Blue Bottle's New Orleans Cold Brew has gained popularity in its milk-carton containers. And others are following suit. According to Bloomberg, La Colombe and Stumptown, which are supported by Chobani co-founder and Peet's, respectively, are getting in the game too, as are Dr. Pepper, Coca-Cola Company, and Illy.
While Blue Bottle's New Orleans iced coffee is full of milk and sugar like the Frappuccino, many of the cold, canned products are low-calorie, removing the classic guilty speed-bump to constant consumption.
Of course, there's also a question of whether these chilled javas are that good. Michael Butterworth, of the Coffee Compass blog, told Bloomberg that the quality isn't quite there yet. Is this a problem? Maybe not. Customers may not care, particularly. For all of cold brew's fans, for example, the method leaves out many essential compounds and flavors that are only soluble at hot temperatures, which is why many baristas prefer the Japanese method of brewing coffee hot directly over ice.
Quality aside, the appeal of ready-to-drink coffee is undeniable, which is only possible with the cold variety—you simply cannot have a ready-to-drink hot coffee, unless you use your oven like a reverse-refrigerator. So like most American food stories, there's a good chance that speed will make all the difference for the products' success. Thanks to iced coffee, coffee may finally have a "fast" option.