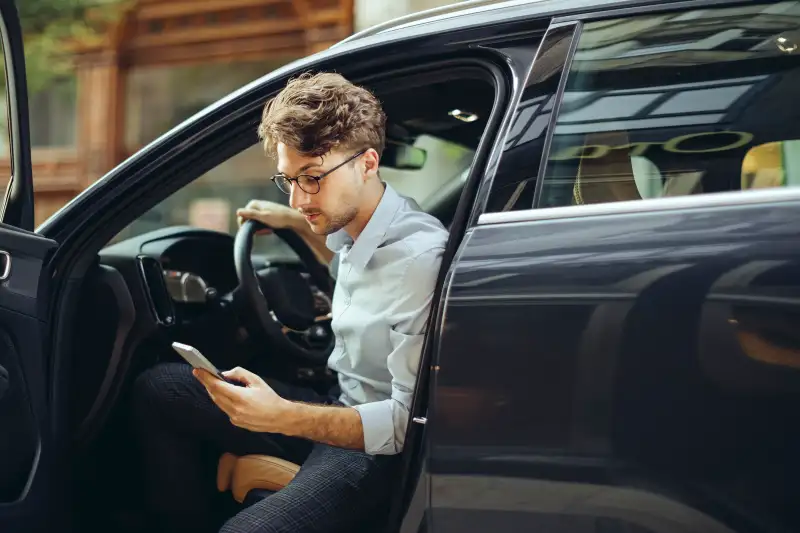 Many companies offer auto refinancing loans — so many, in fact, that finding a loan with the lowest rates and best terms can be overwhelming. Caribou Auto Refinance offers a lending marketplace approach, giving you a narrower list of options based on the specifics of your vehicle, your needs and your finances. Caribou also finds the best interest rate for your circumstances.
Caribou ranks as one of our best auto refinance companies and offers a wide range of lending opportunities for borrowers with less-than-perfect credit. This review will give you an overview of how you can find the best auto refinance loan using Caribou.
Best for fair credit
A Caribou auto refinance loan might be your best choice if you have a fair to good credit score. Using the marketplace approach, Caribou has access to many partner lenders — principally credit unions and community banks — that may be able to offer lower interest rates to those with less-than-exceptional credit scores. Caribou's technology platform works quickly and efficiently to find the best car loan rates to meet your needs.
Caribou Auto Refinance pros and cons
Pros
100% online application process
Co-borrowers are welcome to apply
Prequalify with a soft credit inquiry
Cons
Refinancing not available for motorcycles or commercial vehicles
Not available in all states
May charge a $399 loan processing fee
Pros explained
100% online application process
Caribou's 100% online application process makes it fast and easy for applicants to apply for auto loan refinancing. Caribou's easy, accessible application process is available 24/7, so you can find the right product on your timeline.
Co-borrowers are welcome to apply
For first-time borrowers or those with a poor credit score, Caribou's application process allows for co-borrowers. Having a co-borrower with good credit can improve your chances of a successful auto refinancing application and give you a better choice of offers with more favorable interest rates.
Prequalify with a soft credit inquiry
A Caribou auto refinance loan application does not trigger a hard inquiry on your credit. Such an inquiry can hurt your credit score. Instead, Caribou only does a soft inquiry on your credit history in the initial pre-approval process. This allows you to be able to compare rates on several sites without your credit score being affected.
Cons explained
Auto refinancing not available for motorcycles or commercial vehicles
Caribou auto finance or refinancing is not available for commercial vehicles or motorcycles. These loans are only available for cars, trucks and SUVs.
Not available in all states
Caribou auto refinancing services are only available in 43 states. If you live in West Virginia, Nebraska, Wisconsin, Nevada, Mississippi, Massachusetts or Maryland, you will need to search out other options to refinance your auto loan.
May charge a $399 loan processing fee
Caribou charges a $399 loan processing and origination fee to cover costs relating to processing documents and loan retitling efforts. For some, this may be a deal breaker. But it may be worth it in the long run if Caribou can lower your monthly payments with a lower interest rate or better payoff terms.
Caribou Auto Refinance offerings
Auto refinancing
Caribou's auto refinancing online marketplace works quickly to find the lowest rate for your refinancing loan, which can help you with lower monthly payments.
Results vary depending on several factors, including your credit history since taking out your original auto loan. But one of the benefits of applying with Caribou is that it only does a soft inquiry, or soft pull, on your credit during the pre-approval process. This means your credit score will not be affected when you fill out the prequalification form. Getting preapproved for a car loan is always a wise choice when considering refinancing, but you need to make sure that doing so only triggers a soft inquiry to avoid affecting your credit score.
Once you are prequalified and decide to move ahead with your loan application, Caribou will do a hard inquiry, or hard pull, that will show up on your credit report. This happens with any loan application. A Caribou insurance expert will help you review options, select the right coverage for your situation and guide you through the process, including completing the necessary paperwork.
Auto insurance
Caribou also works with qualified borrowers to offer you auto insurance. Customers may be able to lower their premiums further by bundling their auto refinance loans with auto insurance — much like homeowners insurance and auto insurance bundles.
Extra insurance options are available for borrowers with a good credit score. These add-ons include:
Guaranteed Asset Protection (GAP) insurance: GAP coverage can be a lifesaver for many people when buying auto insurance. If you're involved in an accident and your car is demolished — making your car a total loss — GAP coverage gives financial protection by making up the difference between the car's value and how much you owe on your loan.
Key replacement: Replacing electronic keys can be expensive — potentially hundreds of dollars. This coverage helps protect drivers by replacing their lost or damaged keys.
Extended Vehicle Protection (EVP): Getting EVP coverage can lower or offset the costs of any major repairs that become more likely as your car ages. EVP coverage helps insured drivers avoid a sudden financial emergency because of an accident or an unexpected breakdown; for instance, if the car's transmission fails.
Cosmetic care insurance coverage for small dents and scratches: Your car's appearance — and value —is diminished by the chips, dents and scratches from road debris and highway pebbles. This coverage pays for the cost of repairing dents and dings to your car's body, wheels and glass.
You'll have an opportunity to add the above features and services when you evaluate your loan options during the auto refinance onboarding process. Pricing for these add-on services varies based on your needs and selections.
Caribou Auto Refinance pricing
A standard borrower for a Caribou auto refinance loan can save, on average, $110 per month or more by refinancing an existing car loan through Caribou. However, you may be able to save even more depending on your credit rating, safe driving practices and the amount of the loan.
Caribou achieves this by collaborating with many lenders — primarily credit unions and community banks — to offer competitive auto refinancing offers specific to your needs. This collaboration helps Caribou keep loans competitively priced, even for consumers with less-than-excellent credit.
Because Caribou's network spans multiple geographic markets, customers can work with local financial institutions on specific details of their loans or refinancing agreements.
While Caribou offers practical loan refinance options for many borrowers, be aware that loan processing and origination fees may be added — as much as $399. You will need to weigh these fees against the long-term savings benefit of lower interest rates you'll get from refinancing your auto loan. For a more detailed refresher, read our guide on how auto loans work.
Caribou Auto Refinance financial stability
Caribou has major financial backing from such industry heavy hitters like Goldman Sachs, Moderne Ventures, QED Investors and Accomplice VC firm. The company has offices in both Denver and Washington, D.C., and employs roughly 500 people across the U.S.
Caribou Auto Refinance accessibility
Availability
The Caribou auto refinancing service is only available online. You supply information — personal details, job and income details, car loan status, vehicle make and model and other details — through Caribou's secure website. Its software then looks for competitive refinance loan options and supplies you with the results.
The entire process takes less than an hour for most people, including the time it takes to upload documents such as job pay stubs. Once you find an offer you like, you can complete the application process online.
Contact information
Caribou representatives and experts are easy to reach. Simply go to the Caribou company website or email a support representative at contact@gocaribou.com to get the necessary details. The business office address for Caribou is 1717 Rhode Island Ave, NW, Suite 500, Washington, DC, 20036. You can also reach Caribou via its toll-free number, 1-877-445-0070. Its business hours are Monday through Friday from 9 a.m. to 8 p.m. EST and Saturday and Sunday from 9 a.m. to 4 p.m. EST.
User experience
The Caribou marketplace experience is completely online for choosing an auto refinancing loan and insurance. Its auto refinancing and insurance experts are available to you throughout your entire application process. They can even help you understand how to buy a car. Experts will support you by ensuring you clearly understand your insurance and refinancing options. Caribou representatives can guide you through the preferred insurance coverage selection process and help you complete the necessary paperwork.
Caribou receives high customer service ratings from its users. In reviews, customers mention Caribou's fast and simple online application, low rates and attention to detail.
Caribou Auto Refinance customer satisfaction
Caribou is accredited by the Better Business Bureau, which also gives it an A+ rating. Positive reviews for Caribou highlight the easy process, quality customer support, ease of filling out the application and more.
Caribou Auto Refinance FAQ
What are Caribou's auto loan qualification requirements?
Caribou offers auto refinance loans ranging from $10,000 to $100,000 for creditworthy borrowers who have a minimum credit score of 580 and a minimum annual income of $24,000. Successful applicants can refinance their loans for up to $100,000 with interest rates generally below 3%.
How does the Caribou Auto Refinance loan application work?
Caribou's application process is all online. Qualified borrowers start at
Caribou's online application form
by filling out personal details, including employment income, other income and verification of financial assets if applicable. Once approved, the online system helps you with all the required loan documents and how to sign and print documents for your records.
Is Caribou Auto Refinance legitimate?
Yes, Caribou auto refinance is legitimate. It's backed by multiple banks, lenders and venture capital firms. In addition, Caribou received an A+ rating from the Better Business Bureau and uses the latest SSL encryption methods to secure your personal information. Its processes also include DocuSign — an online service that allows you to securely sign documents electronically — for document processing.
How we evaluated Caribou Auto Refinance
We compared Caribou auto refinance with other loan refinancing and insurance marketplace services. A few of the key features we considered were:
Policy offerings
Discounts
Cost
Add-ons
Customer support
Customer reviews
Summary of Money's Caribou Auto Refinance review
Refinancing your auto loan is easy with Caribou's 24/7, 365-day online application process. Using the Caribou marketplace for your auto refinancing and auto insurance needs will give you a range of financing options through its community of lenders and community banks. The Caribou website offers users a seamless online application method that does away with paperwork. Its algorithms search for the best local auto refinancing lenders so that you can receive more favorable auto refinancing terms.
One downside of Caribou's auto refinancing process is its $399 processing and origination fee. While this fee may be offset in the long term with lower monthly car payments, you will need to make that judgment for yourself in light of short-term financial needs. If this fee is a deal breaker, you may want to check out other auto refinance companies for another option.
Caribou's systems and processes make it easy to refinance your car loan and secure auto insurance.