These Are the Cars and Trucks Most Likely to Last 200,000 Miles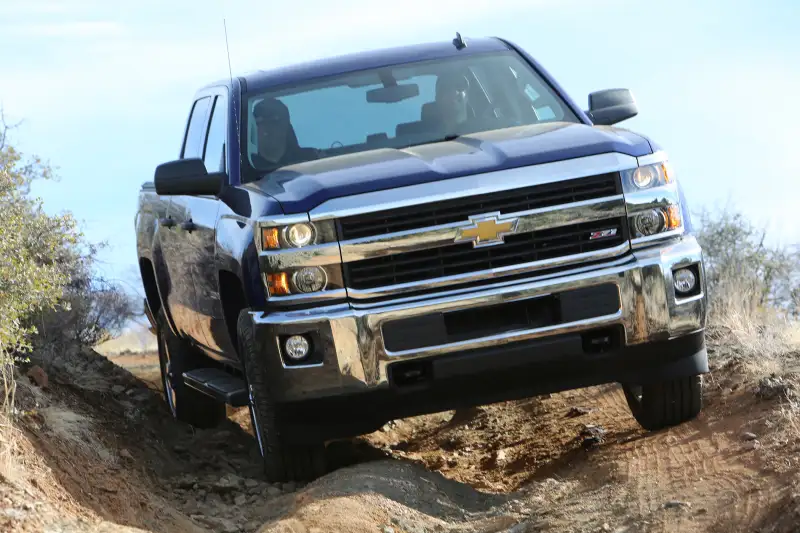 What determines if you can buy a car and keep it running for 200,000 miles? A major key is regular and faithful maintenance on the behalf of the owner. But some vehicles are likelier than others to go the distance.
The automotive web site iSeeCars.com screened 12 million used vehicles sold in 2015 of model years 1981 and later to see which ones had the highest percentage of successful sales in which the odometer read 200,000 or over. The top 10 list is dominated by trucks and large SUVs, with two big pickups leading the ranks: 6 percent of used Ford F-250 Super Duty trucks had 200,000+ miles, while 5.7 percent of Chevy Silverado 2500HDs sold had hit that mark.
Phong Ly, CEO of iSeeCars.com, noted that large pickups are typically used for work purposes, and tend to be driven farther than the average car. With the owners' livelihoods at stake, these vehicles also are maintained more carefully, in general.
If you are shopping for a vehicle that will last long after you have stopped making payments, it makes sense to start with a model that has proven longevity. Here is a look at more details from the study concerning various categories of long-lasting cars.
Sedans. Japanese automakers Toyota, Honda and Subaru dominate the list of long-lasting cars in which pickups and SUVs are excluded. Toyota Avalon, a large sedan, had 2.7 percent of sales with over 200,000 miles. Honda Accord, a top-selling midsize sedan, had 2.3 percent with that mileage, while the Ford Taurus scored 1.8 percent.
Small sedans also are in the mix, with the Honda Civic notching 1.6 percent of sales with at least 200,000 miles and the Toyota Corolla 0.9 percent. In what should end any discussion of the durability of gas-electric hybrids, the Toyota Prius ranks 10th on the cars-only list.
Large SUVs. "These SUVs are often the chosen transportation for parents who want extra passenger and cargo capacity and reliability but don't want to drive a minivan," said iSeeCars' Ly. Vehicles like the Toyota 4Runner (5.2 percent), Chevrolet Tahoe (3.4 percent), and GMC Yukon (2.7 percent) rack up the miles delivering kids to their activities and running errands.
Pickups. Heavy-duty pickups like the Chevy Silverado HD tend to be used as work vehicles and average about 33 percent more miles driven than cars. "Manufacturers stake their reputations on how long their trucks will last," Ly said. "Longevity even is a major focus of their marketing campaigns."
Luxury Vehicles. Luxury nameplates did not make the overall lists of top cars or SUVs. But when iSeeCars.com broke out luxury models alone, the list still was dominated by SUVs. The Lincoln Navigator (2.0 percent of sales over 200,000 miles), the Cadillac Escalade (1.4 percent), and the Acura MDX (1.3 percent) topped the list. Only one sedan, the big Mercedes-Benz S-class (0.7 percent), managed to make the top five luxury models.
Read next: How to Keep Your Car on the Road for 200,000 Miles
Clearly there is a lively used-car market for vehicles with 200,000 miles or more. But not because they are dirt cheap. According to iSeeCars.com, the average price for a Ford F-250 Super Duty with more than 200,000 miles is $11,229. A Honda Accord with similar mileage averages $4,350. Buyers know that, in all likelihood, these vehicles still have plenty of miles ahead of them.