New Government Proposal Would Allow Phone Calls on Flights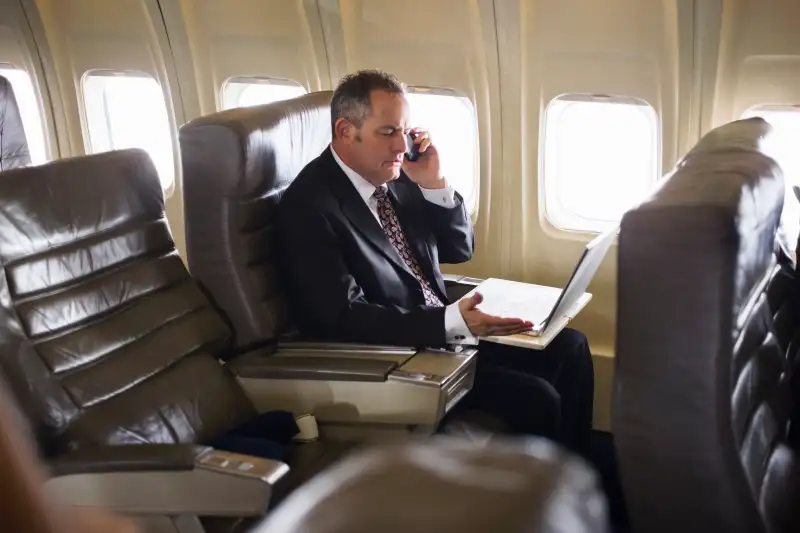 Compassionate Eye Foundation/Justin Pumfrey—Getty Images
The U.S. Transportation Department is trying to make airplane mode a thing of the past.
The department proposed new rules on Thursday that could let airlines decide if they want to allow voice calls using onboard WiFi, the Wall Street Journal reported. However, the agency would want to make carriers and tickets agents clearly let passengers know that there may be mid-air distractions.
Before the proposal would come into effect, Transportation Department officials will look at what's expected to be a large volume of public feedback in opposition to allowing phone calls in the air. The department began asking for public input on allowing mid-flight phone calls more than two years ago, much of which was negative. In that vein, it's also considering a complete ban on phone calls on all U.S. flights.
A final decision is likely years away, and thus will be considered by new Transportation Secretary and likely a new head of the Federal Aviation Administration.