The Retail Apocalypse Continues: Another Mall Chain Just Went Extinct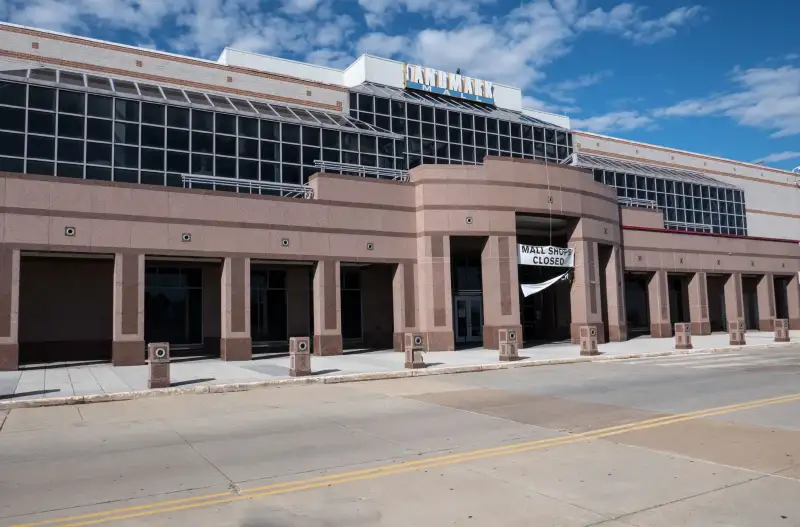 Education Images—UIG via Getty Images
Women's clothing retailer Charlotte Russe will begin the process of closing all of its stores and start liquidation sales today.
The San Diego-based mall chain confirmed on Wednesday that a judge had approved the sale of Charlotte Russe's assets to a liquidation company. According to court documents, store liquidation sales will start on March 7 and end by April 30.
Charlotte Russe Holdings has struggled financially for several years now. The company originally filed for Chapter 11 bankruptcy protection in early February, outlining a plan to close 94 stores. Charlotte Russe also received up to $50 million in debt financing to keep the rest of the business operating as it navigates the liquidation process.
This latest announcement on Wednesday means that Charlotte Russe will close its remaining 416 namesake stores and 10 Peek Kids stores. The company has over 8,700 employees who stand to lose their jobs.
While Charlotte Russe moves forward with liquidation, a representative told Money the company is still "optimistic" about the future of the brand.
"We are partnering with the buyer and remain in talks to sell the (intellectual property), are optimistic about the future of the brand, and remain in ongoing negotiations with a buyer who has expressed interest in a continued brick and mortar presence to continue to serve our loyal customers in the future," the fashion retailer said in a statement to Money.
Charlotte Russe is the latest casualty of the so-called 'retail apocalypse' that has rocked the industry over the last several years. With the rise of online retailers like Amazon and decline of foot traffic at malls, mall retailers have been unable to hold their own against the digital competition.
This trend will certainly continue in 2019. More than 4,900 stores are expected to close this year alone, according to analysis by Business Insider. Last month, Payless announced plans to close all of its 2,500 stores. Other retailers like Family Dollar are closing 800 stores this year. Gap, JCPenney, and Victoria's Secret also announced more than 300 store closures last week.