Here Are the Best Ways to Help the Victims of the Charlottesville Attack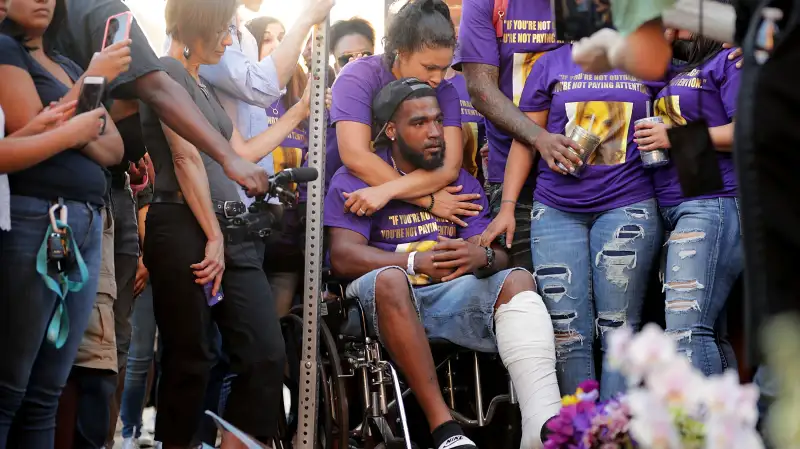 Chip Somodevilla—Getty Images
This post has been updated with additional verified GoFundMe campaigns.
In aftermath of a tragedy like Saturday's deadly white supremacist rally in Charlottesville, Virginia, it's natural to want to help.
And in fact, several crowdfunding campaigns have already sprung up, attracting thousands of donors. But while the internet makes it easy to give quickly, you also need to make sure your contributions will be as effective as possible, and it's not as simple as it looks.
Unfortunately, scammers often use disasters and other emotionally-fraught events to take advantage of the generosity of others. Also remember while the media tends to focus on victims of the most dramatic and egregious crimes, racism is an ongoing problem -- affecting millions every day. Before you give, you stop to consider the best way for your money to be spent: on an individual victim or an organization that will continue the fight for equality.
Now matter what you decide, here is how to make sure your money is going where you intend:
Outrageous as it may seem, scammers have been quick to target crowd-sourcing in the wake of just this kind of tragedy in the past. When a 74-year-old grandfather was murdered seemingly at random in Cleveland earlier this year, fake GoFundMe pages appeared within less than 24 hours. The good news: GoFundMe has a guarantee that the recipients named in the campaigns actually receive the donations, regardless of the intentions of the person who set up the fund. If they don't, the company refunds the money donated. On Monday a spokeswoman told Money, "our team is working with the GoFundMe campaign organizers and will make sure the funds go to the right people," and verified the following campaigns as authentic:
If you're looking to donate to charities or other non-profits that work to combat hate more broadly, there are other factors to keep in mind. To ensure the charities you're donating to will use your funds appropriately, research the organization's financials on CharityNavigator and Guidestar.org, sites that rate how efficiently charities use donations and how transparent they are. Experts recommend donating to groups with overhead expenses that comprise no more than 20% of their budget.
As Money has advised in the past, it's best to avoid giving donations via text message, Facebook, Twitter, or other social platforms. Instead, take the extra step to donate directly from a charity's website.
Here are some organizations that work against racism and social injustice in Virginia:
This Medium post offers other suggestions for local charities and nonprofits.
If you can't give money, you can also consider attending solidarity rallies that dozens of progressive and anti-racist groups are putting on. The Indivisible Project, an advocacy nonprofit, has set up a searchable database of events.