There's an Insane $20 Flight Deal Going on Right Now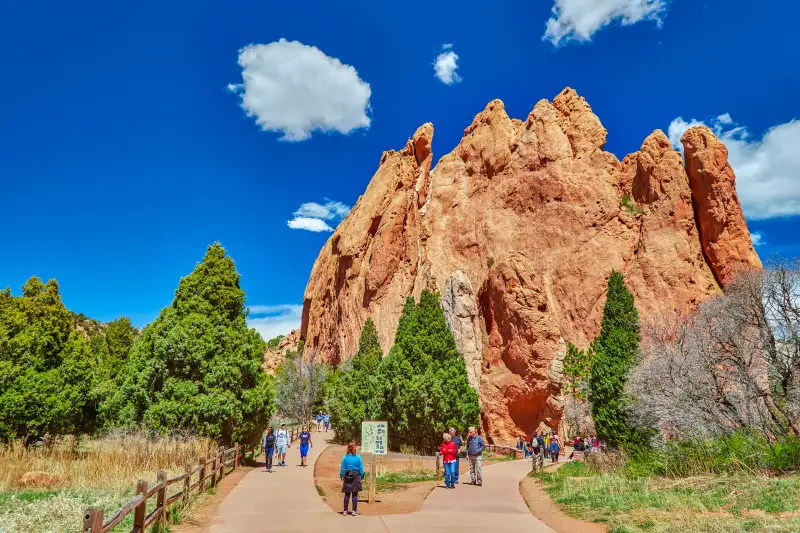 Peter Unger—Getty Images/Lonely Planet Images
Why wait until summer to embark on your next getaway?
Thanks to a new flash sale from Frontier Airlines, cheap flights are available for just $20 each way on more than two dozen routes all over the country in April and May. The deals aren't limited to short puddle-jump flights either: Many long-distance routes, like Chicago to Long Island Islip, Grand Rapids to Philadelphia, and Atlanta to Providence, can be had for only $20.
That price includes all mandatory taxes and fees and does not require you to purchase a round-trip flight. And in many cases, Frontier is actually rounding up with that $20 flight price. We scouted out some theoretical bookings, and the total cost of a one-way flight came to $19.30. Availability at these price points is limited, but if you're flexible with your dates it's possible you can book a round-trip ticket this spring for a little under $39.
For the most part, the cheapest flights are available on Tuesdays, Wednesdays, and Saturdays, from early April through early May. Tickets must be purchased no later than Wednesday, March 21, to get the $20 flight deals.
Bear in mind, however, that Frontier Airlines is a no-frills carrier, so passengers can expect additional fees for things like baggage (checked or carry-on), seat reservations, and food and beverages on the plane.
Here's a sample of $20 flight deals on sale with Frontier right now:
Albuquerque to Austin: $20
Atlanta to Providence: $20
Atlanta to Orlando: $20
Austin to Tampa: $20
Chicago (O'Hare) to Colorado Springs: $20
Chicago (O'Hare) to Long Island Islip: $20
Cincinnati to Raleigh-Durham: $20
Denver to Albuquerque: $20
Grand Rapids to Philadelphia: $20
Long Island Islip to Chicago (O'Hare): $20
Milwaukee to Raleigh-Durham: $20
Philadelphia to Indianapolis: $20
Raleigh-Durham to Cleveland: $20
Raleigh-Durham to Houston: $20
Trenton to Detroit: $20