Here's How You Can Fly to Europe for Less Than $200 Roundtrip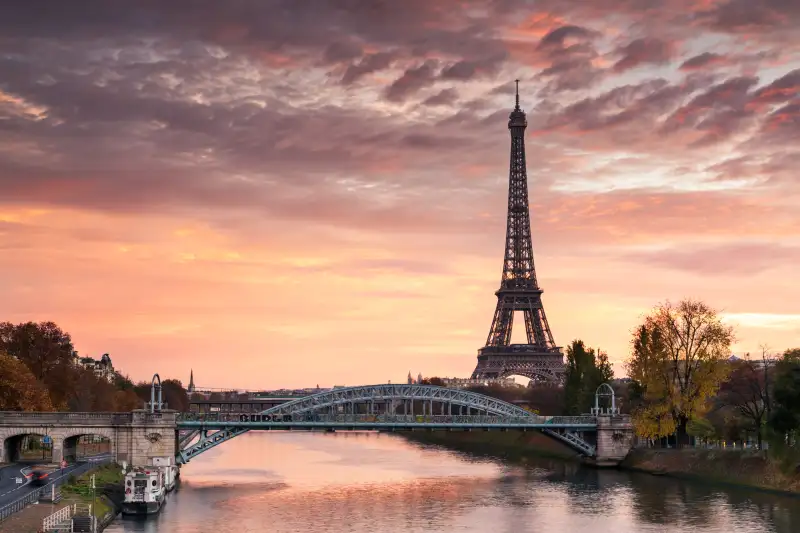 Matteo Colombo - Getty Images
Scandinavia's Primera Air jumped on the low-cost transatlantic flight bandwagon Wednesday, offering one-way tickets from multiple U.S. cities to Europe for under $100.
Primera Air — owned by a handful of Nordic tour operators, but based in Denmark and Latvia — is opening three new bases in the U.K. and France, meaning that U.S. passengers can take advantage of the airline's cheap fares and fly to Europe for as little as $200 round trip.
Starting in April 2018, the carrier will fly to London's Stansted Airport, Paris' Charles de Gaulle Airport and England's Birmingham International Airport. Flights will depart from Newark Liberty International Airport in New Jersey and Logan International Airport in Boston — and tickets for those flights are already available. Stansted is the home airport of Ryanair, Europe's largest discount airline.
The new routes will include daily flights from Newark and four trips a week from Boston. The new route to Birmingham fills a vacuum left by United Airlines after it dropped its Newark-Birmingham route in October, according to Business Insider.
Primera also said it will announce routes from two more U.S. airports by the end of this summer and signaled that it will continue to expand its services over the next two years.
The U.S. expansion is the first time Primera Air has serviced areas outside of Europe. "We are very proud to announce our new bases and routes to the US," Andri M. Ingolfsson, President of Primera Air said in a statement.
The airline also said that customers will have the option between full-service premium and low-fare economy seats, but that everyone on the aircraft will have access to wifi and device charging ports. However, as Condé Nast reported, those opting for the budget option will have to pay $40 for a standard chicken meal, $40 to pick a seat and $45 one-way to check in a bag.
Primera's move piles the pressure on Norwegian Air Shuttle, which has led the latest efforts to adapt the low-cost flying model to long-haul routes. Norwegian's share price has fallen nearly 40% this year amid warnings of a heavy debt burden and cost overruns.