The Price of Hybrid and Electric Cars Is Plummeting. Here's Why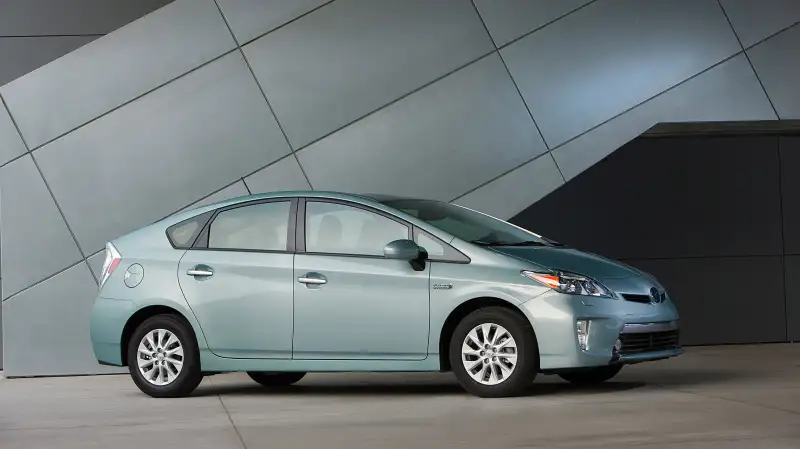 USA Today just reported that Ford is cutting the sticker price of the fully battery-powered plug-in Focus Electric by a flat $6,000. That's on top of a $4,000 price reduction on the same vehicle a year ago. The new sticker price is $29,995 including shipping—but not including federal tax credits of up to $7,500 and state incentives that might effectively knock another $2,500 off the amount buyers pay.
Obviously, Ford wouldn't be instituting such dramatic price cuts if the Focus Electric was selling well, and part of the reason sales have been poor is that the model doesn't stand out in an increasingly crowded field of midlevel-priced plug-ins where the Nissan Leaf, the pioneer in the category, remains the indisputable leader. Another reason for underwhelming sales of the Focus Electric—and for many alternative-fuel cars in general, for that matter—is simply that gas prices have been getting cheaper and cheaper.
According to the AAA Fuel Gauge Report, the national average for a gallon of regular was just under $3.10 on Tuesday, compared with $3.35 a year ago and around $3.70 this past spring. Gas prices for the year as a whole are down slightly compared with 2013, and projections call for continued lower prices in 2015. All of which hurts automakers' efforts to convince buyers that it's a savvy move to pay a premium over a standard gas-powered vehicle for a hybrid or electric car right now, with the anticipation that they'd more than make up the difference later on in the form of savings on gas.
To help sales, automakers have been trying mightily to make the difference in price between alternative-fuel cars and their traditional car counterparts disappear. Nissan slashed the price of the Leaf in early 2013, effectively bringing the takeaway price of the vehicle under the $20,000 mark. Leaf sales have been strong throughout 2014, up 23% year over year thus far. Ford Focus Electric sales are up in the U.S. as well, with September units sold up 60% compared with the same month last year. Even so, we're talking about extremely small numbers: 176 Focus Electrics sold last month, versus only 110 for September 2013.
What's especially noteworthy is that the combination of lower gas prices and increasingly fuel-efficient internal-combustion engine cars appears to be putting the squeeze in particular on hybrid cars like the Toyota Prius. According to Toyota data, 14,277 Priuses were sold in the U.S. last month, compared with 15,890 for September 2013. For the year thus far, Prius sales are down 11.4% compared with the same period a year ago—and mind you, this slump took place a time when Toyota sales overall are up 5.7%. By far the worst-performing Prius has been the plug-in PHV; only 353 sold in September, a decline of 71% versus the same month a year ago (1,152). As for hybrid sales overall, a total of 31,385 units sold in the U.S. in September 2014, a decrease of 35% from the previous month, and a decline of 6.5% from the same month in 2013.
Bear in mind that the hybrid sales slump has occurred while automakers have gotten more aggressive with discounts. As Automotive News lately noted about the struggles of alternative-fuel cars:
So cheaper gas prices benefit drivers not only in terms of the obvious—cheaper gas prices—but also because they're forcing automakers to slash prices on hybrids and electric cars that boast savings on gas as a primary sales pitch.