Why Retail Analysts Are Suddenly Obsessed With the Cheesecake Factory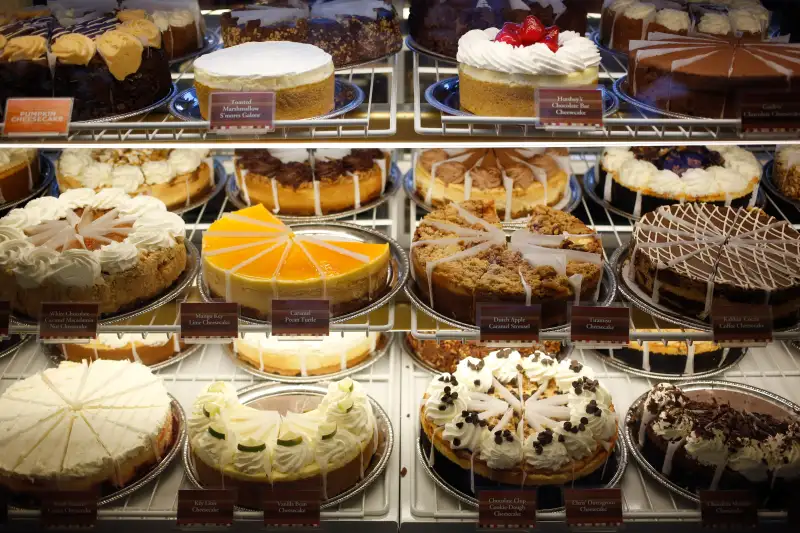 Bloomberg—Bloomberg via Getty Images
When high-end department store Nordstrom stopped reporting its monthly performance, analysts who follow the company were left in the lurch. Without this information, it's harder for them to gauge the company's health and make recommendations to investors. So one clever analyst turned to cheesecake.
No, he's not eating his feelings; instead, he's using sales at Cheesecake Factory, a restaurant in many of the same malls as Nordstrom that caters to a similar demographic, as a proxy for the department store's sales figures.
In a note to clients, Credit Suisse retail analyst Michael Exstein wrote, "Sales are in fact very closely correlated, as the companies' store locations are for the most part in very close proximity to one another," Business Insider reported.
Read More: 9 Secrets Big Retailers Don't Want You to Know
It might sound crazy, but Exstein had a hunch that many of the same people who would stop for a bite at the Cheesecake Factory would do so before or after shopping at Nordstrom. A shopper confident enough to head into the mall with a bunch of Nordstrom shopping bags would be likelier to indulge in lunch or a snack at the Cheesecake Factory, he reasoned.
As it turns out, he's right: Sales trends at the two stores are uncannily similar, making this one of the oddest as well as most delicious tactics for retail analysis.