A Cheetos-Themed Restaurant Is Opening Next Week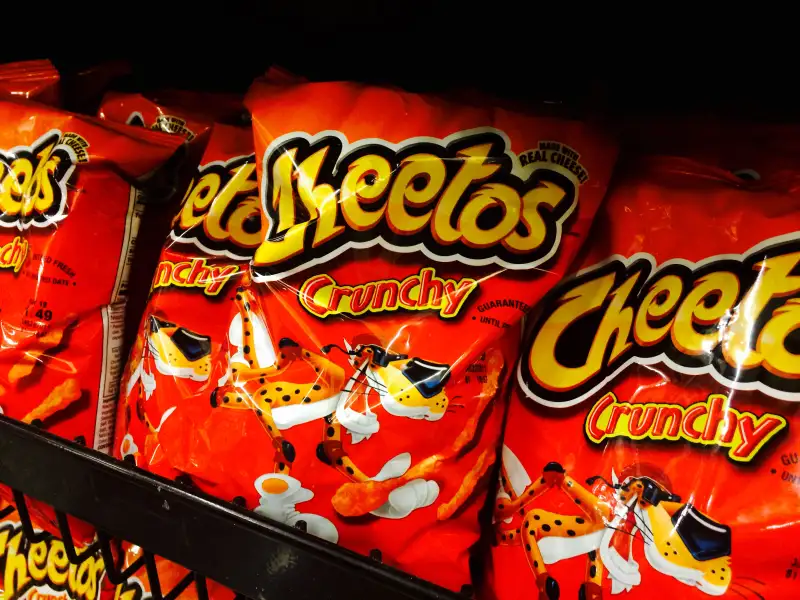 There's a "dangerously cheesy" pop-up restaurant coming to New York later this month.
Food Network star Anne Burrell used Cheetos for every item on the menu at The Spotted Cheetah, which is set to open next week in Tribeca.
The pop-up —hosted by Cheetos' parent company Frito-Lay and named after the brand's mascot, Chester Cheetah — will be open from Aug. 15 through 17, Grub Street reports.
Burrell, who will be serving on serving everything from Cheetos meatballs, Cheetos grilled cheese, Flamin' Hot Cheetos chicken tacos, and even a cheesecake with a Cheetos crust, according to the menu. Other items include Flamin' Hot and White Cheddar Mac n' Cheetos and Cheetos Crusted Fried Pickles.
A three-course meal at the restaurant will cost diners anywhere from $8 to $22, Fortune reports.
Most of the tables have already been booked, but due to the popular demand, Cheetos created a waitlist. For those still hoping to snag a spot, you can get on the list.
The Spotted Cheetah will be open for three days at 211 W. Broadway.