This Cancer Survivor Turned His Wedding Into a Fundraiser for Lymphoma Research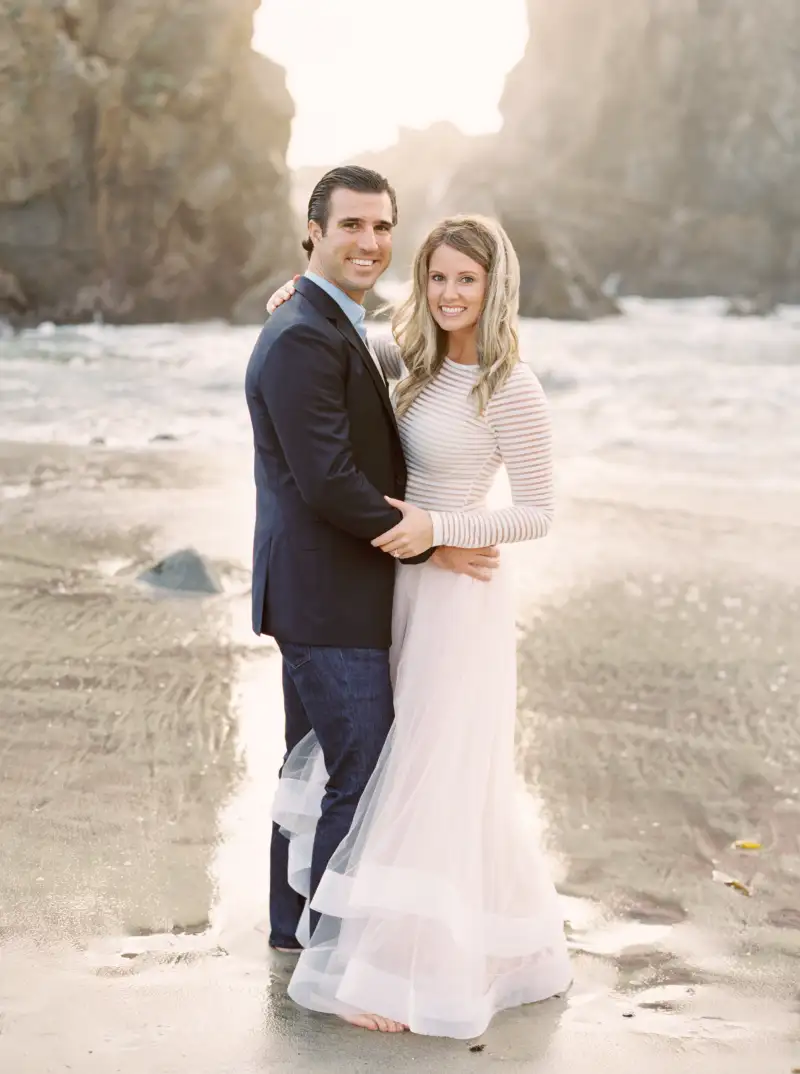 Photo by Justine Milton, Courtesy of Michelle Manas
When AJ and Michelle Manas first met in Chicago three years ago, they never expected that within months they would face a life-threatening challenge: cancer.
AJ was diagnosed with lymphoma at 29, and with Michelle by his side, he endured six grueling rounds of chemotherapy treatment. The illness brought the couple closer together, and as they began planning their wedding, they knew they wanted their big day to be about more than just them. So they turned their Santa Ynez, Calif. wedding reception into a fundraiser for the Lymphoma Research Foundation.
Instead of bringing gifts, the couple asked guests to donate to the foundation, and also asked vendors to do the same, requesting a reduced fee on services so they could donate the extra money in the vendor's name. In the end, the couple nearly doubled their $40,000 goal, raising a total of $78,984.
"It really made our [wedding] day that much more special," Michelle, 30, who owns a luxury travel agency, told Money on Tuesday. While their wedding was just over a month ago, their story started gaining traction online this week.
Photo courtesy of Michelle Manas.
AJ, now 32, who works in commercial real estate, was diagnosed with non-Hodgkin B-cell lymphoma in February 2015, six months after the couple began a long-distance relationship. The unexpected health problems "forever changed" the couple, they wrote on their donation page.
When AJ called Michelle to tell her that he had cancer, he said he would understand if she wanted to end things. Instead, Michelle moved from California to Chicago, wanting to be closer to help AJ fight the disease. "My family thought I was crazy because no one had met him. But I think it was comforting for him to have me there — someone with him to help him through the process. After going though something like that, it really brought us together," she said.
AJ finished 18 weeks of chemotherapy in July 2015, and within months, he proposed to Michelle.
As they started planning their wedding, they kept coming back to how lucky they were that AJ had been in remission for two years — and that they wanted to help others who were still battling cancer.
Photo by Justine Milton, Courtesy of Michelle Manas
"I think AJ wanted to think of it as a speed bump, but I felt we were fortunate for the outcome and I thought we should stay involved," Michelle said. "Our hope was that we would help others continue their lives and their love stories. It made it come full circle, but in positive light."
Shortly afterward, Michelle and AJ got in contact with Michael Werner, the chairman of the Lymphoma Research Foundation, who worked with them on the fundraiser. Werner even had a role at their wedding in June — announcing during the reception that they had raised more than $75,000, a moment Michelle described as the "most special of the night."
But they aren't finishing giving back yet. On Sept. 9, the couple is having a second reception in Chicago for AJ's family and friends who couldn't make it to their wedding. For a second time, they're asking vendors and guests to donate money to the Lymphoma Research Foundation in lieu of gifts. This time, they hope to raise at least $100,000.
"Our goal is to ensure that this doesn't happen to more people," she says. "And that's just a really good feeling."