People Are Buying the Book Mentioned in Chelsea Clinton's DNC Speech Like Crazy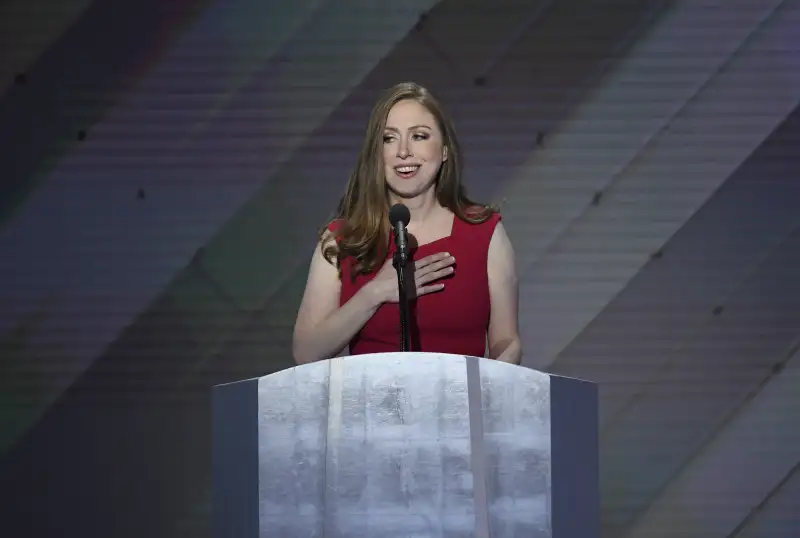 Bloomberg—Bloomberg via Getty Images
A Wrinkle In Time is the fictional story of a young girl and her brother on a galactic quest to rescue their father from evil forces. It's also a book Chelsea Clinton, daughter to Democratic presidential nominee Hillary Clinton, made note of during her Democratic National Convention speech on Thursday night.
The younger Clinton said she was a huge fan of A Wrinkle In Time as a child, and immediately afterward sales of the book spiked. The book's sales have even surpassed those of the infamous Art of the Deal by Donald Trump.
The Madeleine L'Engle young adult novel ranked at #96 on the Amazon Best Selling Books list at the time of this writing (though it was a bit higher when Slate first wrote about the jump on Friday morning). The Art of the Deal did not rank in the top 100--it was around #350 or so.
To be fair, The Art of the Deal did spend 48 weeks at the top of the New York Times' best sellers list, but it's still not the "best selling business book of all time" as Trump would have it. The book's sales figures widely vary depending on your source, ranging from more than a million copies sold to 184,000 copies since 2001.
Of course, book sales aren't predictors of national election outcomes. But if you're curious: the following political books rank within the top 10 on Amazon's list:
Armageddon: How Trump Can Beat Hillary (2)
Crisis of Character: A White House Secret Service Officer Discloses His Firsthand Experience with Hillary, Bill, and How They Operate (4)
Hillary's America: The Secret History of the Democratic Party (7)