Why It Could Be the Perfect Time to Make Your Dream of Working Abroad a Reality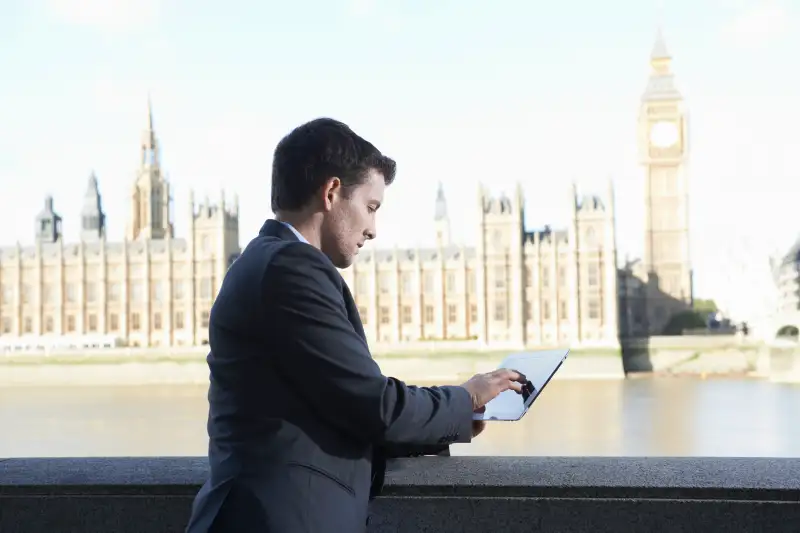 Does the thought of a Donald Trump or Hillary Clinton presidency have you nervously searching "Move to Canada?" Maybe you should consider London instead.
According to a new LinkedIn survey, the British capital ranked as the international city with the most American workers, accounting for 18% of all assignments for American ex-pats. What's more, London's got 80,000 open jobs ripe for the picking.
The survey took a sample of 25,000 LinkedIn users with four-year college degrees who'd already had their first jobs stateside before moving abroad. Following London was Sydney, Toronto, and Paris. China even cracked the top five with Shanghai.
Bear in mind, however, that ex-pat jobs aren't likely to make you rich. The the top-ranking positions abroad are for teachers, translators, and language instructors.
LinkedIn's study comes after the United Kingdom voted to leave the European Union, which may impact how many jobs Americans can find in an international financial epicenter like London.
For example, American bankers who are either looking for work in London or currently employed across the pond may have to relocate, given that the Brexit referendum could result in a loss of 40,000 workers. Worth noting, "corporate finance specialists" ranked eighth on the list of top 10 occupations for Americans overseas.
The impact of Brexit is still hazy, but there is a possibility that more Americans will wind up working in the UK in its aftermath. While part of the EU, UK employers were incentivized to hire EU citizens. Once Article 50 is enacted and real exit negotiations take place, UK companies may no longer have the same incentives to hire EU citizens, and could hire more Australians, Americans, and Asians instead, as CNN reported.
Read Next: Retiring Early and Moving Abroad: How One Couple Made It Happen
Another potential Brexit upside for Americans living in London: Thanks to the declining value of the British pound, real estate in the UK is much cheaper for people who earn their money in American dollars. So a notoriously expensive city has become a more affordable place to live and work for Americans. Though before you book your one-way ticket abroad, consider all the tax and money implications.