Chip & Joanna Gaines Have a New Target Line. Here Are the 10 Best Pieces Under $25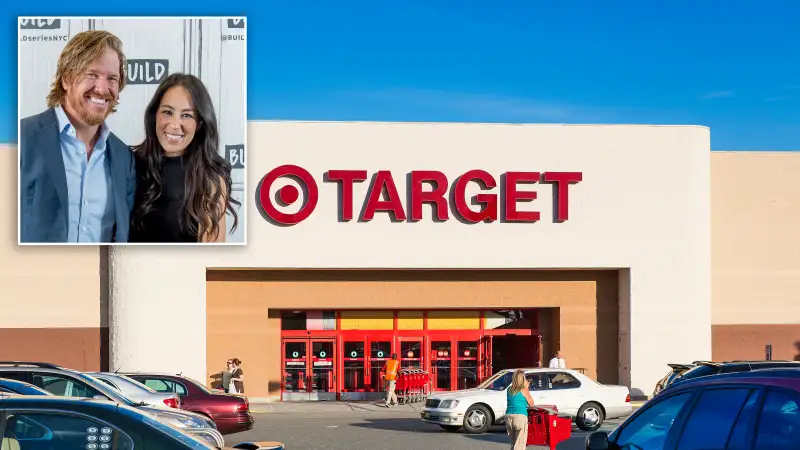 If you needed any more proof that Chip and Joanna Gaines, stars of the immensely popular HGTV show Fixer Upper, are officially a Big Deal, here it is: Target is selling a new home goods and lifestyle line co-designed by the couple called "Hearth & Hand with Magnolia."
Chip and Joanna, who parlayed renovating homes in and around Waco, Texas, to cable TV stardom and an estimated $8 million net worth, announced last month that the show's fifth season will be its last. But the Fixer Upper spirit lives on thanks to Target. The collection launches November 5, and includes tabletop and kitchenware, home decor (holiday-themed and otherwise) and gift items.
Even if you're not into the Gaines' modern farmhouse style, you shouldn't write off this collection. As Fixer Upper's design guru, Joanna has a knack for blending seemingly disparate elements into a cohesive look, so it's fitting that "Hearth & Hand with Magnolia" has pieces that will work in your home even if your taste skews more Victorian or Tuscan villa. Plus, this is Target, after all, so the price points are wallet-friendly. You can score all of our top picks for under $25 each.
This black house-frame lantern can serve as candleholders to add holiday atmosphere to a console table or windowsill, then be repurposed as mini-terrariums or a home for air plants. (It also comes in a galvanized metal finish.)
Why do you need green goblets in your life? A better question might be, why don't you? They'll fancy up your Thanksgiving table, and the color and shape will complement whatever already lives in your cabinet, even if the rest of your "glassware" consists mostly of Mason jars.
Here is an all-around workhorse of a tote: The double handles mean you can carry it or sling it over a shoulder, and it's big enough to carry anything from a farmer's market produce haul to your laptop and commuting flats.
The galvanized metal finish of this catchall tray would feel at home in an industrial loft or a shabby-chic entryway. It's big enough to corral mail and keys but small enough to tuck into even a small space on a desk or console table.
This stoneware mug holds a full 16 ounces, so you don't have to get up for that second cup of coffee to start your day. (There's a corresponding mug in the collection that says "Morning, Handsome," too.)
Acacia Wood Cutting Board: $16.99
This chic cutting board looks way more expensive than its price tag, with a live-edge finish and a leather loop for hanging when not in use. Use it as a platter to give even unfancy cheese and crackers some farm-to-table-restaurant flair.
While a trio of spare, wooden nesting houses will add a touch of "hygge" to your holiday tableau or tabletop, this cozy decorative item is understated enough to keep on display after you take away the seasonal garland and greenery.
The chevron relief pattern on this stoneware pitcher will work whether your kitchen style is Southwestern boho or rustic Tuscan (or anything in between), and the piece is tall and sturdy enough to do double duty as a vase.
This 20-inch vase will look as good displaying seasonal greenery on your front porch as it will corralling pool cues in a man cave, and the understated black finish can blend in with nearly any decor scheme. (Want a bolder look? Go for the galvanized finish.)
Glass-Base Taper Candleholder: $22.99
We're calling it: This is the LBD of centerpieces. It has enough dramatic presence to hold its own in a midcentury mod-style room, while the glass shadowbox base could anchor an eclectic table with a display of greenery, seashells or whatever else strikes your fancy.
We've included affiliate links into this article. Click here to learn what those are.