Alarming Data Suggests Christmas Season Will Eventually Begin in July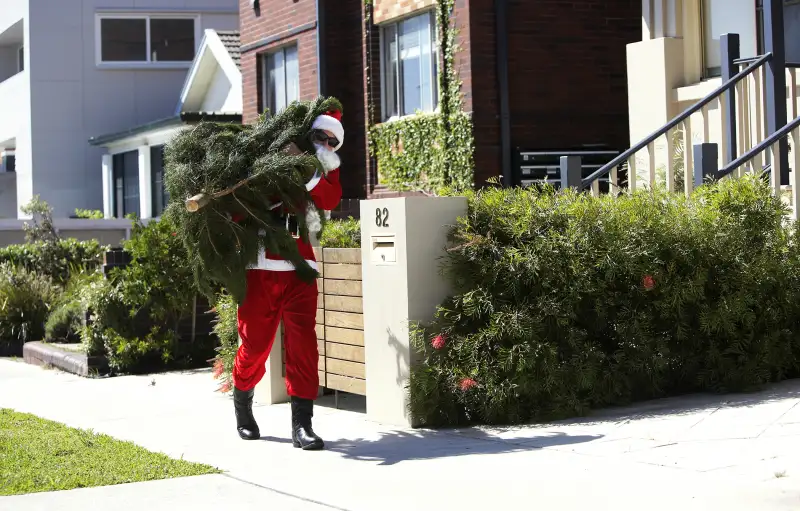 Advent calendars, which start on December 1, are already really outdated. As far as many shoppers see it, the Christmas season begins on Black Friday. No, wait, according to retailers, maybe the season kicks off on the day after Halloween, or perhaps even right after Labor Day. While it's difficult to pin down the exact start of the season, what's clear is that Christmas comes earlier every year.
It's called Christmas creep, and it's like a glacier—an unstoppable juggernaut that is occupying more of the calendar every year. There are many alarms that go off every fall that signal the beginning of the madness—the music with bells, the wreathes, the sales, the lights on the trees. Now, Quartz has mapped out the historic data of one area in England to visualize the trend. Its conclusion is not pretty if you enjoy your summer and early autumn relatively Christmas-free.
Oxford Street, a London shopping district, has one of the more famous Christmas-light displays every year, and it's been appearing earlier and earlier since 2000. Back at the start of the millennium, the yuletide began on a respectful December 1. But despite not having a Thanksgiving to "reasonably" move up the start time, the Oxford Street proprietors have gone ahead and moved it back anyway, installing the display on November 1 last year.
Despite the 15 years of creep, the pace somehow hasn't slowed down, creeping a similar amount every year. Quartz applied a linear trend line to the pace that's been set, and the result is a terrifying prediction of the Christmas season beginning in July by the year 2100.
Now, common sense would refute this and suggest that the trend would plateau fairly soon. There's no way yuletide would go into summer, right? But when there's actually a website that has a Black Friday death count (tracking how many people are killed in shopping-related skirmishes), you realize there's no place for common sense in this madness. Only cents and dollars.