Christmas Lights Could Be Slowing Down Your Wi-Fi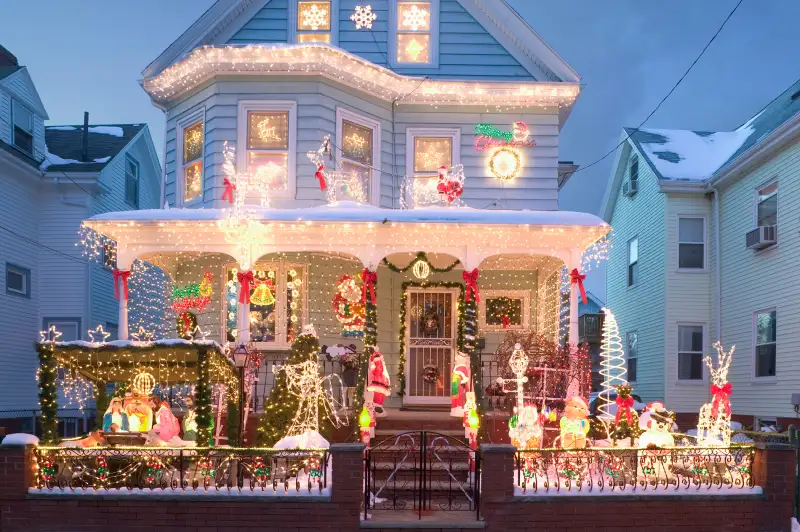 Steve Dunwell—Getty Images
It's well-known that microwaves and baby monitors can slow your Wi-Fi connection. But did you know "even Christmas fairy lights" can impact your web browsing?
That's according to UK communications regulator Ofcom's new Wi-Fi Checker app (available for iOS and Android), which purports to diagnose the quality of a home or business's internet and provide troubleshooting tips to improve a sluggish connection.
Yet holiday light lovers out there don't necessarily need to send stockings full of coal to Ofcom for dampening holiday displays. Daniel Carpini, vice president of marketing at xG Technology, told NBC News that Christmas lights "emit such a small amount of energy" they're hardly the worst offenders impeding your signal. "It would take a considerable volume of lights to create enough interference to seriously degrade your Wi-Fi network," Andrew Smith writes at The Conversation. "In fact, you would have to be lighting up your tree like a small sun."
But when combined with all of the other devices tapped into your Wi-Fi — like your phones, tablets, and other electric holiday decorations — a lull in connectivity could occur.
Some things you can do to ensure your streaming of A Charlie Brown Christmas proceeds without interruption? Place your router on high ground and as centrally located as possible, limit the amount of other electronic devices operating, and keep Christmas lights away from your router and computer.
Read Next: How to Get a Stronger WiFi Signal