Why Parents Might Not Hate Chuck E. Cheese's Anymore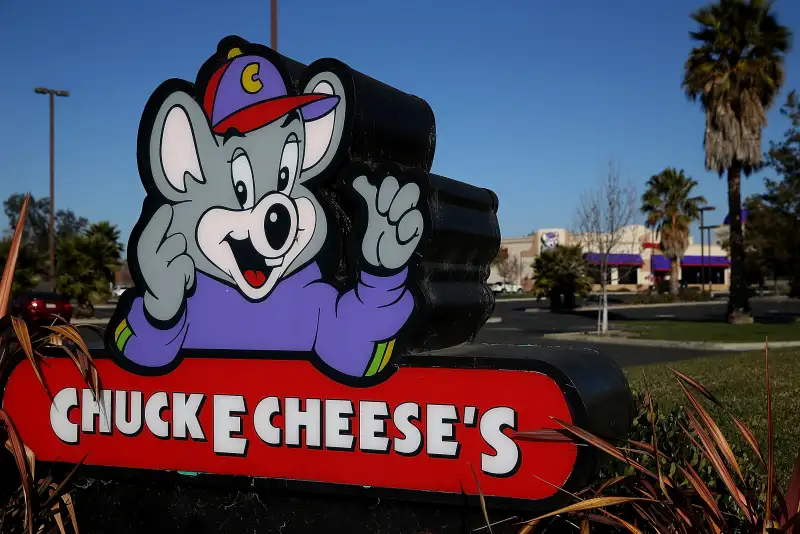 Justin Sullivan—Getty Images
Chuck E. Cheese's built its brand on being a place where kids beg to go. Now, it's overhauling its menu and entertainment in a bid to win over the demographic actually old enough to drive itself there.
Company CEO Thomas Leverton acknowledged in an interview with Nation's Restaurant News that parents generally aren't wild about the chain, saying that new efforts were aimed at "that veto" that might follow a kid's request for a visit to the restaurant-slash-arcade. "We can make it better for mom and dad," he told the publication.
Leverton said Chuck E. Cheese's, whose target audience age is five to 12 years old, has spent a year and a half overhauling its menu to make the food more appealing to adult palates, adding items like alfredo and barbecue chicken pizzas, wraps, and flatbread sandwiches.
These efforts are in addition to a move last year that might have been Chuck E.'s most transparent appeal to millennial parents: More booze. Last fall, Bloomberg reported that the chain was expanding its beer and wine options. It was a part of the menu some have pointed out could stand an upgrade: If alcohol was on the menu at all, it was pretty much limited to a couple of beers and wines on tap (yes, that's for the wines, too) served in decidedly un-grownup plastic cups, with a two-drink limit.