Target Pulls Clown Masks From Stores Amid Creepy Clown Scare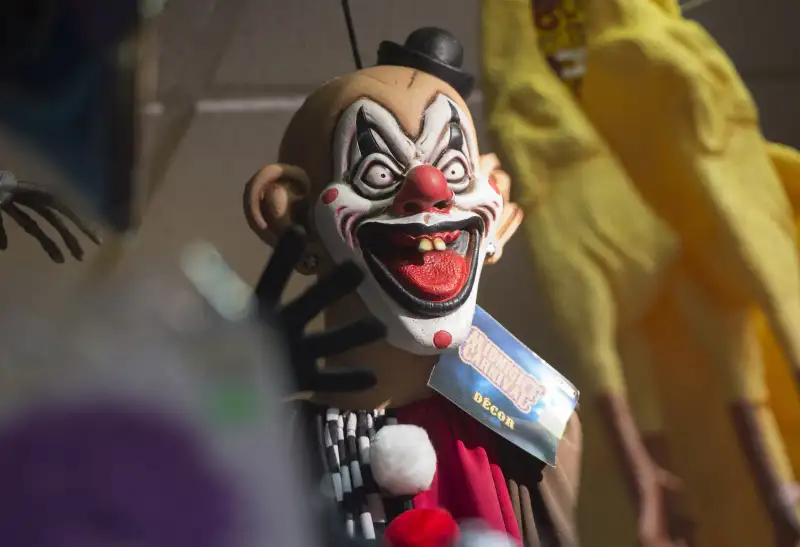 SAUL LOEB—AFP/Getty Images
If you're looking to scare your neighbors with a clown mask this Halloween, you might be out of luck.
Just weeks before Halloween, Target has decided to remove clown masks from stores and website amid a number of reported clown attacks nationwide, the Minneapolis Star-Tribune reported. The masks will not appear in any of Target's 1,799 U.S. stores, and searches for "clown masks" on Target.com turn up no results.
The decision comes in response to a number of "creepy clown" sightings. Starting in late August, reports emerged in South Carolina of clowns trying to lure children into the woods. Similar reports have surfaced in several dozen states -- with some even resulting in arrest, like in Alabama, where seven people face felony charges for making a terrorist threat in connection with "clown-related activity."
Read More: This Is The Typical Salary Of a Clown
The decision to pull the masks is "out of sensitivity for the issue at hand," Target spokesman Joshua Thomas told the Star-Tribune. However, it might not be the best move for Target's bottom line. Some retailers, including costume chain Halloween Express, have reported huge sales spikes of clown masks.
Don't despair if you still want to dress as a clown for Halloween. Children's clown costumes, oversize clown suits and "sexy clown" outfits are still available for sale on Target's website.