You Can Livestream Coachella 2018 Performances (Including Eminem and Cardi B) for Free. Here's How to Watch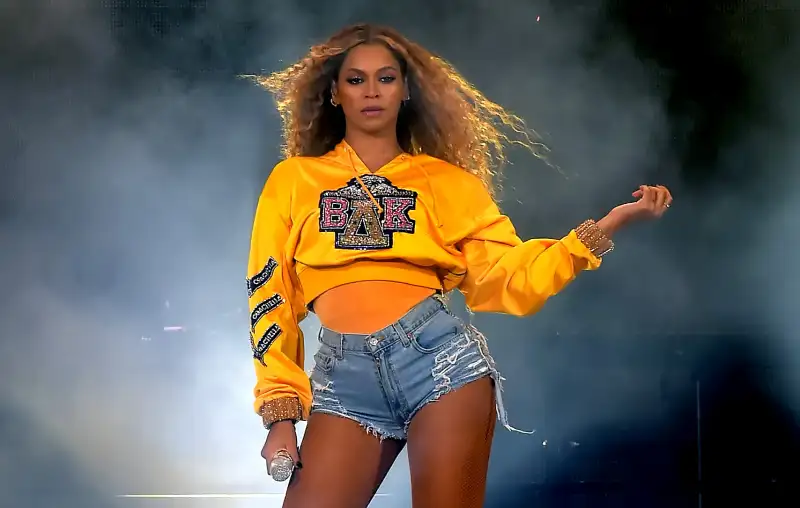 Kevin Winter - Getty Images for Coachella
Imagine this: Beyoncé, performing live at Coachella. And you're just several feet away.
Unless you're willing to spend more than $2,000 on tickets and travel to Indio, Calif., for the 2018 Coachella Music Festival, that dream won't become a reality. But you still have a chance to experience something close to it — and for free.
YouTube will broadcast performances from the first weekend of Coachella from April 13 through April 15, airing performances from Beyoncé, The Weekend, ODESZA, Alt-J, Tyler the Creator and more than 70 other artists. Currently, YouTube has not included high-profile artists like Eminem and Cardi B in its list of performances that will be available to live-stream. But the platform says the current list is "in progress" and may be updated.
2018 marks the eighth year in a row YouTube has streamed performances live from the music festival. The live-stream of the music festival will only be available for Coachella's first weekend, and not during the second weekend that will include the same line-up of artists on April 20 through April 22. (Coachella added a second weekend to its festival back in 2012.)
YouTube is exclusively streaming the performances so you may not have much luck finding a live-stream elsewhere. You can access the live-streams by going to Coachella's YouTube channel here and choosing streams to watch from four different feeds. Youtube will also include interviews with some of the artists and other content.
The YouTube feeds from the concert can be viewed on mobile, computers and on televisions that can host the YouTube app.
Here's the lineup of the biggest performers for 2018 Coachella's first weekend:
Coachella lineup for Friday, April 13
Vince Staples: 7:10 p.m. P.T. / 10:10 p.m. E.T.
St. Vincent: 8:55 p.m.P.T. / 11:55 p.m. E.T.
SZA*: 9:55 p.m. P.T. / 12:55 a.m. E.T.
The Weeknd: 11:25 p.m.P.T. / 2:25 a.m. E.T.
Coachella lineup for Saturday, April 14
Tyler the Creator: 7:55 p.m. P.T. / 10:55 p.m. E.T.
Fleet Foxes: 8:40 p.m. P.T. / 11:40 p.m. E.T.
HAIM: 9:15 p.m. P.T. / 12:15 a.m. E.T.
alt-J: 10:10 p.m. P.T. / 1:10 a.m. E.T.
Post Malone: 10:15 p.m. P.T. / 1:15 a.m. E.T.
Beyoncé: 11:05 p.m P.T. / 2:05 a.m. E.T.
Coachella lineup for Sunday, April 15
Cardi B: 6:00 p.m. P.T. / 9:00 p.m. E.T.
ODESZA: 8:40 p.m. PT / 11:40 p.m. E.T.
Migos: 9:30 p.m. PT / 12:30 a.m. E.T.
Eminem: 10:20 p.m. PT / 1:20 a.m. E.T.
*Coachella has not yet confirmed whether these artists will have their performances live-streamed.
You can find the rest of the schedule here.