Coachella 'Post Office' Says You Shouldn't Mail in Tax Returns from the Festival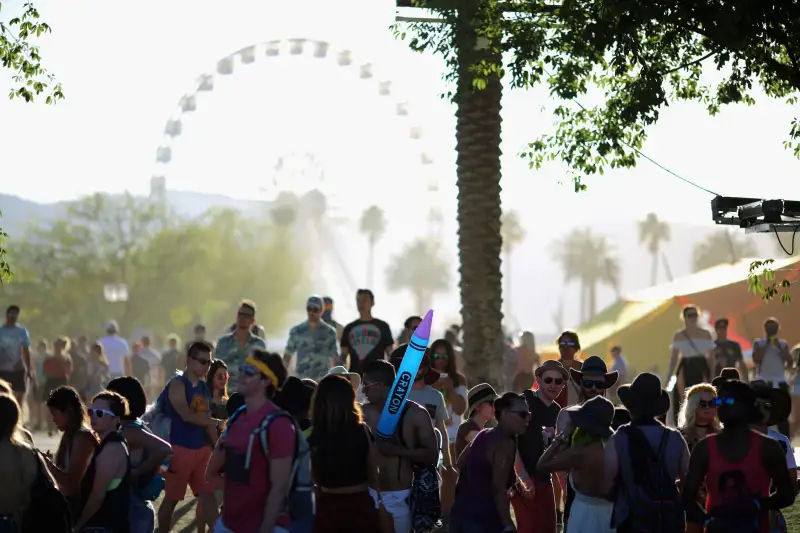 McNew, David—Getty Images
The Coachella Valley Music and Arts Festival, known for its trendy audience that co-opts '60s flower-power fashion, takes place annually during peak tax season. This year, the Coachella post office says some people have been trying to file taxes from the festival, which is not a good idea.
According to Mercury News, the post office isn't actually a real post office. Instead, it's a little half art project, half post office outpost designed for $2 post cards and shipping out merchandise bought at the festival. Many post cards, however, do not arrive at their destination due to bad penmanship, which has long been a symptom of attending a music festival, especially in the digital age. Still, the News reports, many attendees are thoughtful enough "to send Grandma a drunken letter."
This hasn't stopped anyone from trying to use it for standard personal business. Apparently 10 people have tried to post their tax returns from the festival, evidently forgetting about Tax Day until one of the 180,000 people present mentioned it.

The "post master" told the Mercury News that in addition to telling festival goers they couldn't mail their taxes from the outpost, someone attempting to ship an eBay sale was also rejected. She did, however, allow a couple to send their wedding invitations from the festival, because that Coachella postmark is totally worth it.