Strategy 3: Aim for Free Flights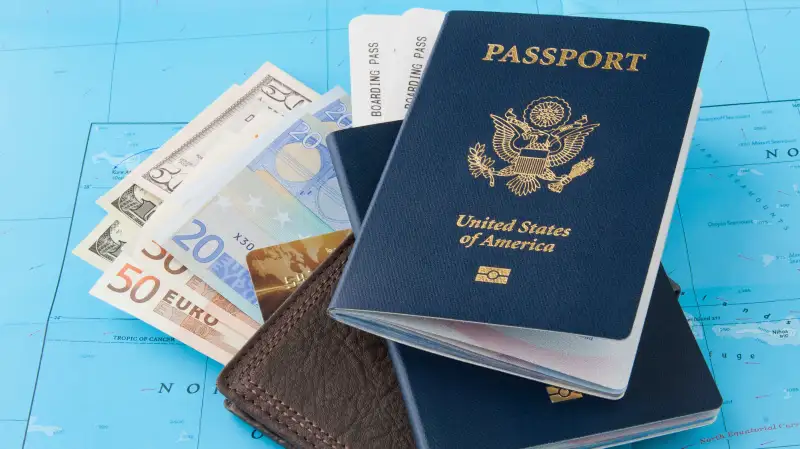 How the masters do it: While they acknowledge the challenges of redeeming miles, those who choose the travel path tend to do so because their rewards provide experiences they wouldn't otherwise spend money on (like first-class tickets or five-star hotels). This route requires particular concentration, however, since you need to amass a considerable number of miles to get a flight.
Travel cards typically pay one mile per dollar spent. And for a roundtrip domestic ticket on American Airlines, for example, you'd now need 25,000 to 60,000 miles. Flying business class to Europe will cost you between 50,000 and 135,000 miles each way.
So mileage maniacs often operate with a specific goal in mind. Case in point: Todd Zino, co-founder of the credit card reward app Wallaby, desperately ­wanted to go to the 2014 World Cup in Brazil. So starting last summer he signed up for 10 travel cards—including the Citi AAdvantage— and strategically spent up to a reward amount on each. The result: He and his ­fiancée will be flying to Rio this month, nearly for free. "This is more satisfying than if I had gotten cash back," he says.
How you can too: Ten cards is ambitious for newbies, especially since annual fees (averaging $85 on travel cards, according to CreditCards.com) can erode your awards.
Besides, you can make a pretty good go of it with just two cards, says Zino. "Get the airline card for your favorite domestic carrier and a category-agnostic 2% earner for your fallback," he adds. That gives you flexibility in how you use your rewards.
"If you visit family across the country or dream of going to Europe or Asia, then you'll want at least one airline card," adds Zino. Besides miles, perks may include free checked bags (worth about $50 per round­trip for domestic travel), lounge passes, and occasional upgrades. These sweeteners can help you recoup the card's fee, even if you won't qualify for an award in a certain year.
Your favorite airline may not always fly where you want to go, or it may black out the dates when you want to fly. So also get a travel card that lets you apply your miles as a statement credit for any kind of travel for any airline, hotel, or cruise line. The gold standard for such a card is the BarclayCard Arrival Plus World Elite MasterCard ($89 annual fee, waived the first year), which comes with a bonus worth $400, earns two miles per $1 spent, and gives you 10% miles back when you use miles on hotels, cruises, or flights.