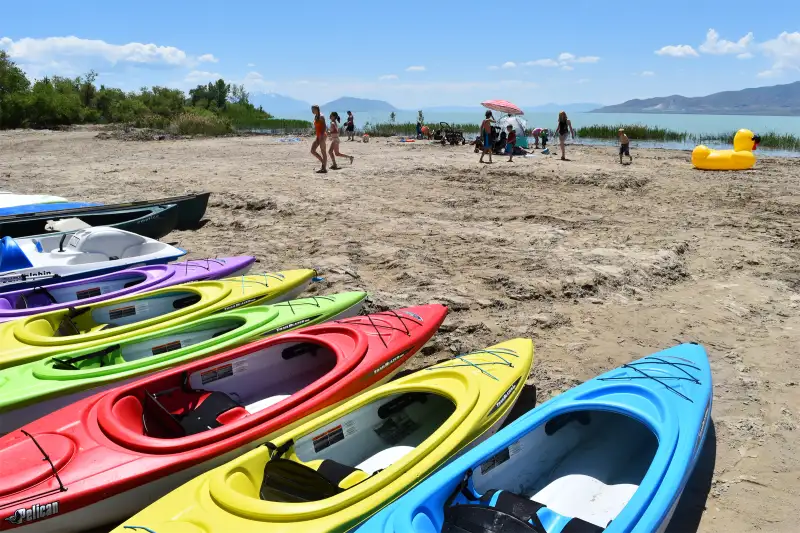 Nestled in the foothills of the Wasatch Mountains, American Fork's hiking, biking and walking opportunities are seemingly endless, while more fast-paced amenities are 30 minutes down the road in Salt Lake City and Provo.
At just 4.3%, the city's unemployment rate is one of the lowest of all the places we considered — thanks in part to the area's booming tech sector. Major companies like Cisco, Bluehost, Oracle, Adobe, Norton and SanDisk are located in the region.
The city's housing market offers plenty of opportunity, too. House prices rose just 3.1% over the last year — well below the national average of 4.5%, according to Case-Shiller, and almost a third of American Fork homeowners are equity-rich, meaning they owe less than 50% of their home's value on their mortgage.
In their off time, residents can tour the limestone caves at the nearby Timpanogos Cave National Monument. If you follow suit, watch out for bats — and make sure to bring a light jacket (temperatures average 45 degrees in the caves). — Aly J. Yale
[money-bpl-toolkit]