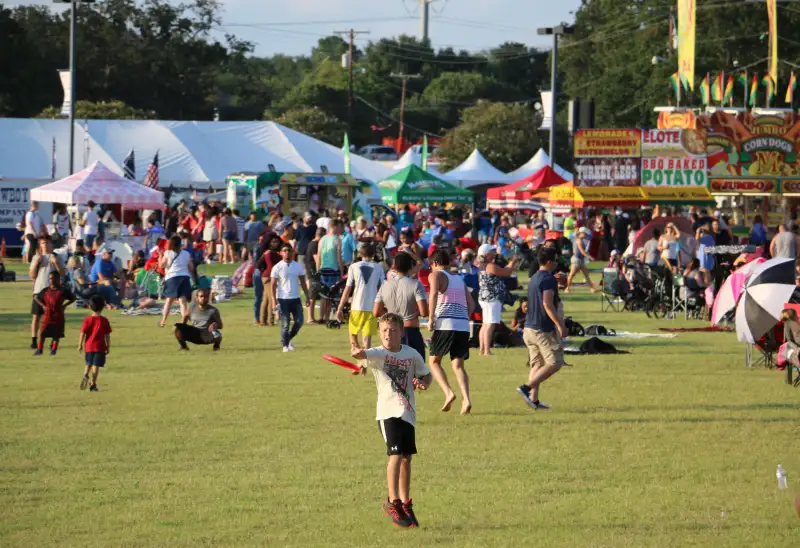 Courtesy of the City of Bedford
Bedford is one of the "mid-cities" situated between Dallas and Fort Worth. But with its roomy houses, manicured lawns, and low unemployment, the town has become a destination of its own.
The arts scene is rich here. People from all over the world travel to Bedford's annual Bedford Blues and BBQ Festival, which features 48 hours of blues music and southern food. The Onstage theater company puts on affordable, high-quality plays, and you can take in dinner and a film at Movie Tavern, "the largest in-cinema dining experience operating in the United States." And then there's Trinity Arts Guild, where you can take painting classes and see the work of local artists on the walls.
Cultured out? Take a walk or bike ride under the tree-lined paths at Bedford Trails Linear Park. Bedford Splash holds three swimming pools, and a network of waterslides. And dog lovers should enjoy Bedford Bark Park, where "Yappy Hours" offer a chance for dogs and their owners to socialize. —Annie Nova