Bellevue in Nashville, Tennessee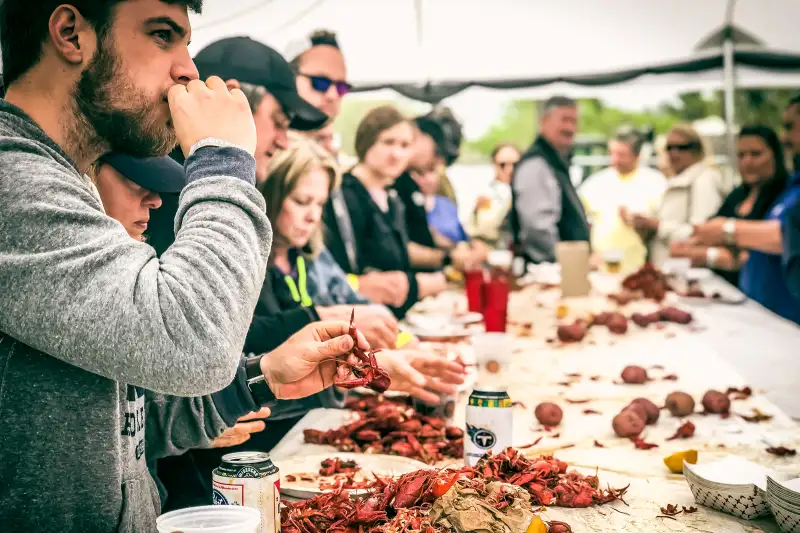 Bellevue, a neighborhood about 20 minutes southwest of Nashville with some 46,400 residents, is seemingly filled with aspiring musicians and young professionals. Known for its country music icons, Nashville is considered one of the best places to get your foot in the door in the music industry. Live music can be heard along the main downtown strip, Broadway, at all hours every day of the week.
For an escape from the city, Bellevue is a quieter place to live with its own charm and local flair. Industry has been booming in recent years; from 2010 to 2018, the surrounding county saw a 22.8% increase in job growth.
Outdoorsy types will be glad to know the Harpeth River snakes its way through town and is a hotspot for kayakers and stand up paddleboarders. There's also the option to lazily float in an inner tube when the water levels are right. An extensive trail system running along the river and through town turns incredibly green and lush during the rainy spring and summer months. (But don't worry, Bellevue still gets an average 208 sunny days a year.) Explore the 2,000-acre Percy Warner Park on either the Warner Woods or Mossy Ridge trails. And when you're finished, movie and trivia nights are always going on in some of the locals' favorite bars like the Plantation Pub or Tailgate Brewery. — Chloe Wilt