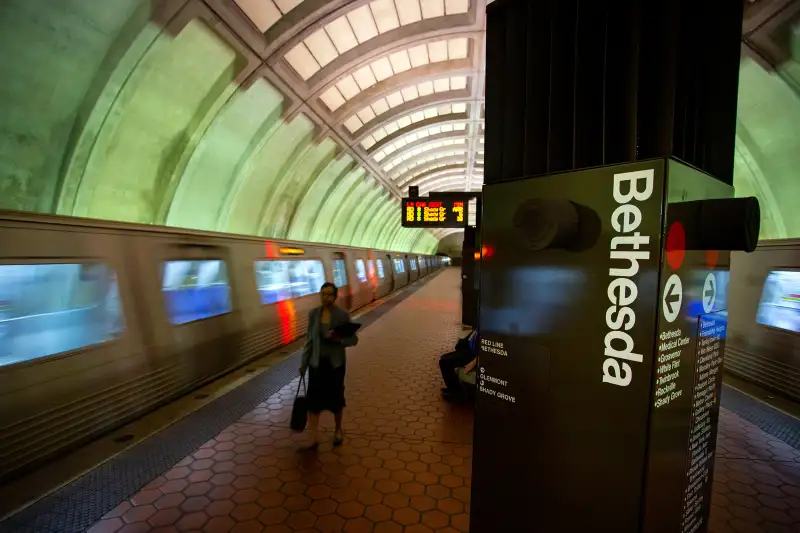 Courtesy of Visit Montgomery, MD
A thriving urban center near Washington, D.C., Bethesda is both one of the wealthiest and highly educated communities in the country. A high number of residents hold professional or doctoral degrees; less than 10% of the population did not finish high school; and the median family income is just shy of $180,000 a year.
Bethesda is home to government offices as well as numerous tech, healthcare, and investment companies; employers include the Walter Reed National Military Medical Center, the National Institutes of Health, and Lockheed Martin.
A manageable commute from the nation's capital, Bethesda also has its own local shopping, dining, and entertainment options. A formalized Arts & Entertainment District holds numerous cultural venues, and hosts events throughout the year. The picturesque town has also been featured in numerous high-profile movies and television series, including The Bourne Legacy and several episodes of The X-files. — Sergei Klebnikov