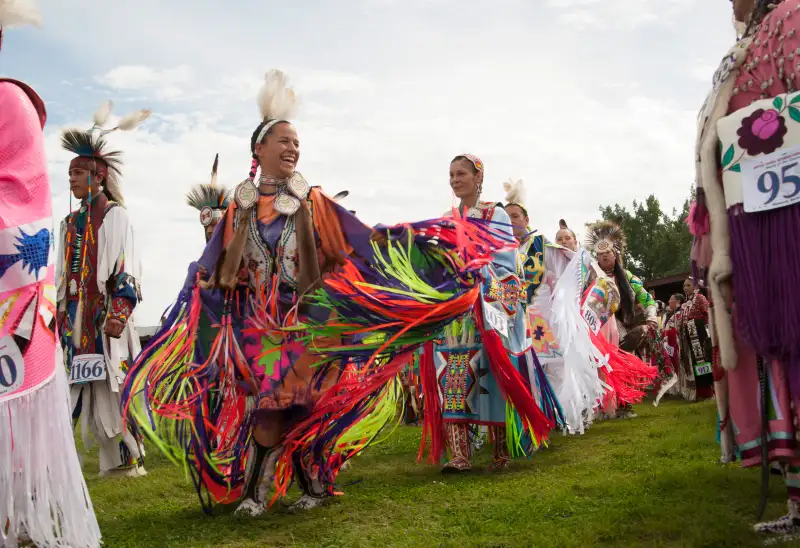 Courtesy of The City of Bismarck
Back in 1873, workers at the Northern Pacific Railroad named Bismarck in honor of influential German chancellor Otto Von Bismarck, in hopes of spurring German investment in the railroad. Indeed, the town soon was a vital hub of commerce, and Bismarck became the capital of North Dakota.
Today Bismarck's economy is still thriving. Unemployment is ultralow, with major employers including the state government, MDU Resources Group, Sanford Health, Basin Electric Power Cooperative, and the Dakota Gasification Company.
There's plenty to do in Bismarck. The Capitol Shakespeare Group produces a play each summer. At Bismarck State College, there are two art galleries: the Gannon and Elsa Forde; there's also the North Dakota Heritage Center & State Museum. Each fall, the two-day, seven-block-long Downtowner's Street Fair offers food and crafts from some 180 vendors.
Hikes though Bismarck can take you back in time: Some even go out looking for dinosaur bones in the area, which is known for its prehistoric discoveries. The state is known for its open landscapes and wide, blue skies; Bismarck itself, located on the Missouri River, offers dozens of parks. There's also the Dakota Zoo, where you can see some 600 animals.—Annie Nova