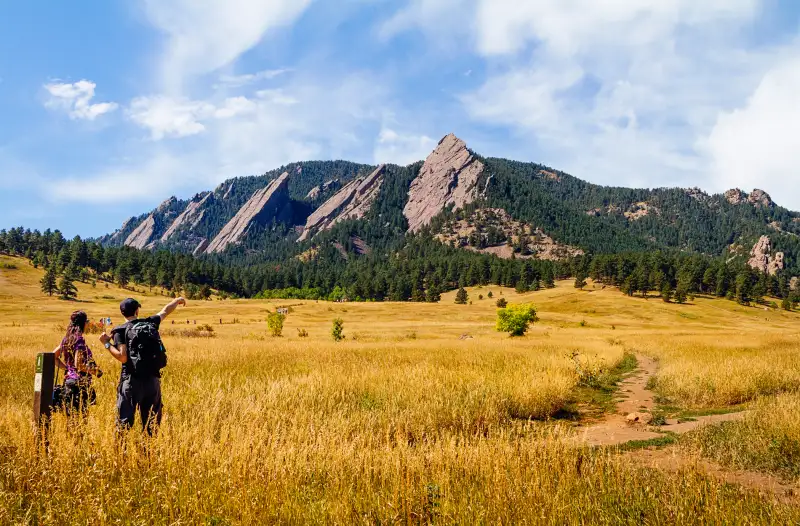 Denise Chambers/Boulder CVB
This city nestled at the base of the Rocky Mountains is a magnet for outdoor enthusiasts from all corners of the country. On a sunny day, you'll find countless locals riding Boulder's 300 miles of bikeways, climbing trails at Chautauqua Park or strapping kayaks to car roof racks. Downtown, the pedestrian-only Pearl Street Mall has plenty of retail -- from outdoor apparel maker Patagonia to brewpubs and farm-to-table restaurants – plus the occasional fire-wielding street performer.
Skilled jobs are plentiful here; the city's largest employers include the University of Colorado, IBM and Ball Aerospace. Boulder's school district also scores top high marks and includes two [VC1] nationally ranked high schools.
All these perks come at a cost. Boulder homes are among the most expensive in the region. While some neighborhoods are more affordable than others, a charming craftsman family home near downtown could easily fetch command seven figures. But for many who can afford it, Boulder's lifestyle is worth every penny.