Charleston, South Carolina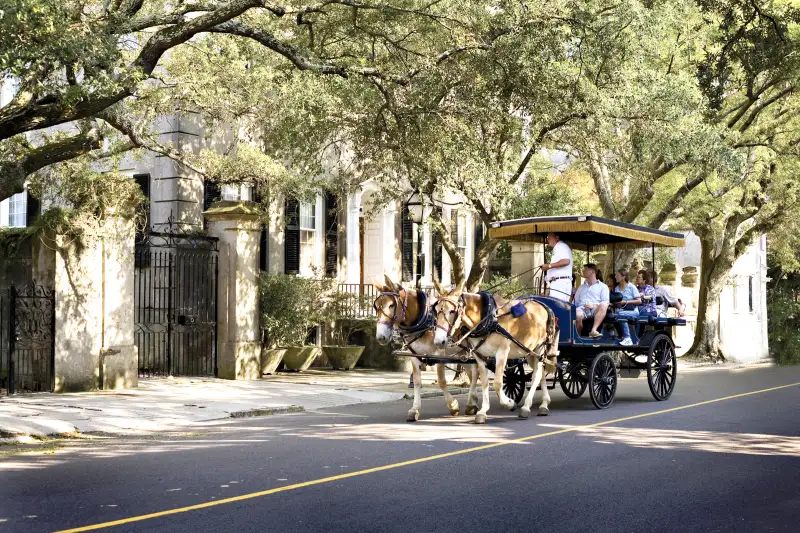 Charleston Area CVB/Explore Charleston
If the idea of calling a prime vacation destination "home" is your dream, look no further than Charleston, South Carolina.
There's a reason visitors flock there: Charleston is scenic, surrounded by water, and full of opportunities for good eats. But for residents, the city of Charleston also offers great schools, reasonable commute times (about 23 minutes to work, on average), and an unemployment rate of 2.8% with high employment opportunity. And according to the cost of living index — which takes a number of everyday expenses into account, like transportation and health costs — it's a reasonably priced place to live, particularly for renters and utility payers.
Summer gets toasty, but thanks to Charleston's location and geography (it's basically a peninsula surrounded by islands), the weather and air quality stay fairly pleasant for the rest of the year. Between that and the low crime rates, Charlestonians have good motivation to spend a lot of time outdoors — and they do.
For one thing, it's a very bike-friendly city, with tens of lanes covering major roads, highways, and bridges, so you can make your way across Cooper River and over to Mt. Pleasant on two wheels. Invest in a bicycle or pay $69 for an annual membership to the city's own bikeshare, Holy Spokes. There's also a strong fishing culture, on-water activities, golf courses, a great tennis community, and a historic downtown that's as walkable and convenient as it is charming. — Prachi Bhardwaj