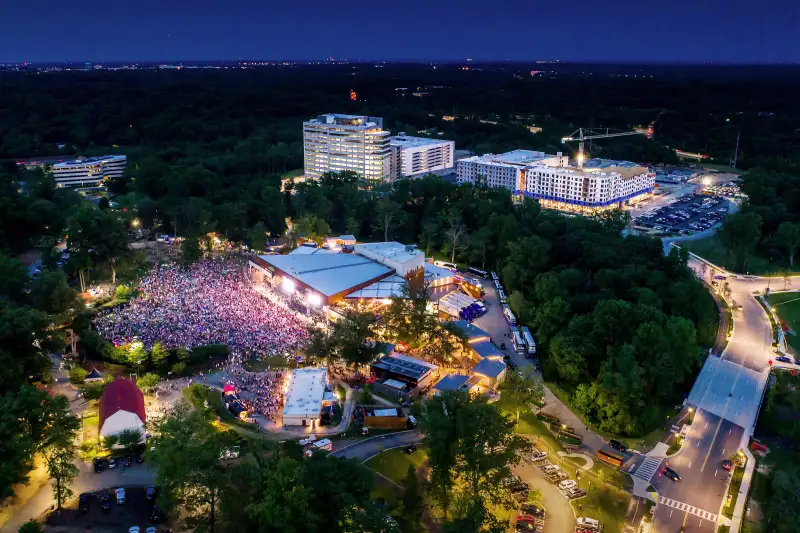 Downtown Columbia Partnership
If living in a diverse community is atop your priority list, then Columbia, Maryland could be the place for you. Located in Howard County and a 30-minute drive from Baltimore, this planned development, which was built in the 1960s, is known for great socioeconomic and racial diversity. Its population is approximately 47% white, 24% black, 14% Asian, and 10% Hispanic.
The community is made up of 10 villages and has strong schools and robust economic growth. The average graduation rate in Columbia is a high 92.3%. Over the past 10 years, the area's economy has grown by 17.6% — and is still showing no signs of slowing down. Residents also bring home comfortable salaries — the median household income is $107,913, according to Money's data analysis — and appear to want to settle down, as 64% of residents own their homes.
For nature enthusiasts, Columbia is home to Lake Kittamaqundi, a 27-acre reservoir. Located in Downtown Columbia, people can walk along its trails, paddle boat, kayak, picnic, or simply enjoy the peacefulness and stunning views.
The lakefront at Lake Kittamaqundi hosts festivals, live music, and outdoor movie nights, among other events. It's also home to the annual Columbia Lakefront Summer Festival. And the outdoor amphitheater Merriweather Post Pavilion is a great spot to catch major tours coming through town.
In addition to the lake, the downtown area has an abundance of restaurants and shops, including four department stores at the sprawling Mall in Columbia. — Olivia Raimonde