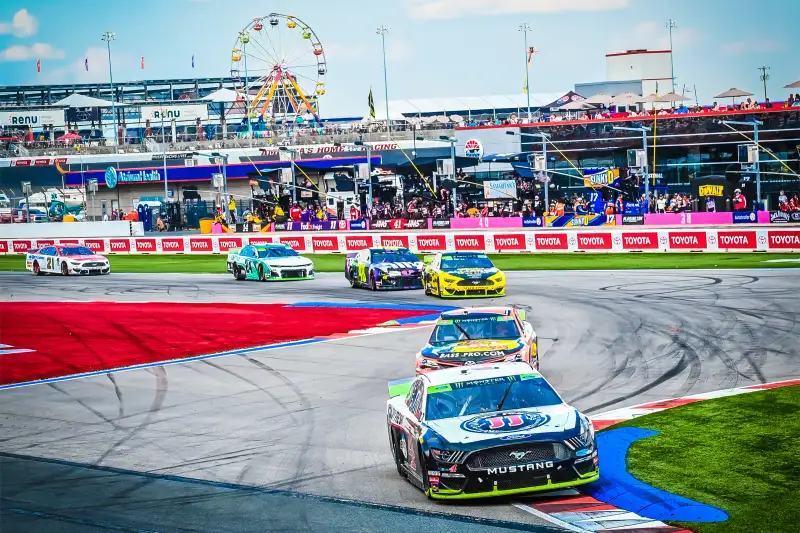 Courtesy of the Cabarrus County Convention and Visitors Bureau
NASCAR fans will know Concord as the real home of the Charlotte Motor Speedway. But car racing isn't the only thing at the 84,000-seat complex. On Wednesdays this summer, the venue hosted drive-in movie night, showing films like "Ferris Bueller's Day Off" and "Grease" on a 16,000-square-foot high-definition television.
Meanwhile, Concord's historic downtown features a museum, a library, a French chocolate shop, a pottery studio and a botanical garden. The focal point of the former mill town is the Cabarrus County Courthouse. Built in 1876, the eclectic building is on the National Register of Historic Places and is now home to a 227-seat theater, art galleries and a local history museum.
Employment in Concord has grown 33% since 2010. Though the job market was dinged by the pandemic, it has been recovering relatively quickly. With a median home price of $226,000, Concord is more affordable than popular North Carolina destination Raleigh ($297,000), but with demand outpacing supply buyers need to act fast. — Samantha Sharf
[money-bpl-toolkit]