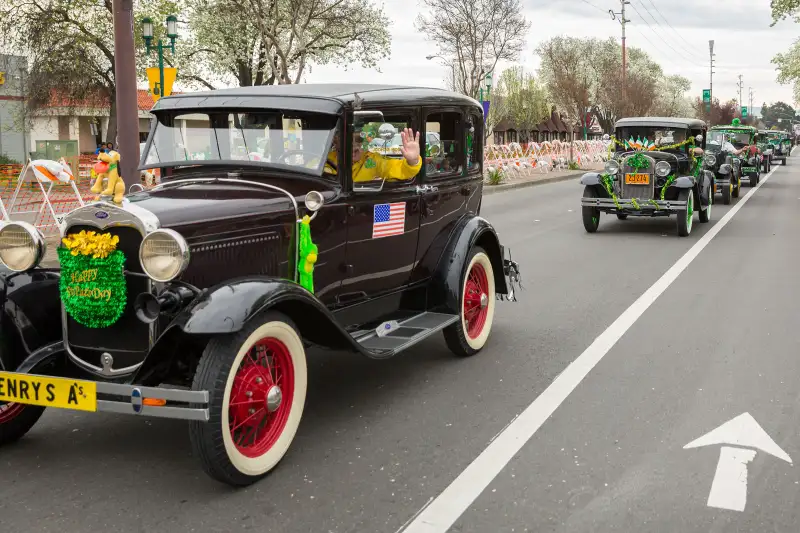 Courtesy of the City of Dublin
One of the fastest-growing cities in California, Dublin sits among the hills 35 miles east of San Francisco. Two stations on the Bay Area's BART system offer commuters easy access to region's vibrant tech and business ecosystem.
But there are plenty of events right in town to build community among Dublin's 68,000 residents: a seasonal farmers' market that doubles as an outdoor concert venue, a spooky flashlight tour at a historic cemetery, and an annual St. Patrick's Day Parade that brings out the whole town.
A whopping 260 clear days each year make Dublin perfect for a weekend bike ride or round of golf—or even a weekday one. Or residents can spend quality time with their pooch at one of two dog parks. Beware of summer temperatures that often leap into the 80s and 90s. Luckily, salvation awaits at the Wave, a massive city water park that opened last year. — Max Zahn