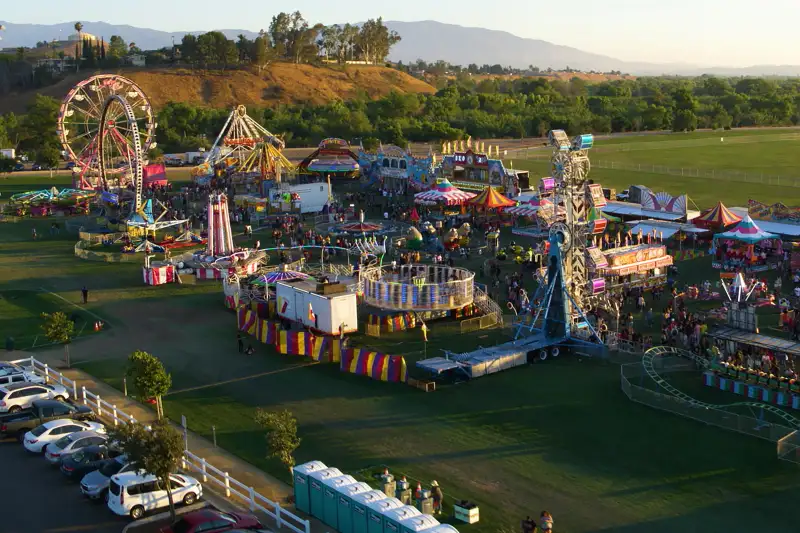 Courtesy of the City of Eastvale
In the tranquil suburb of Eastvale, a one-hour drive east from Los Angeles, weekend afternoons may call for a round of frisbee golf along the winding Santa Ana River — or an air-conditioned matinee film. Sunshine abounds, with 278 clear days per year, but with it comes average summer temperatures in the low 90s.
While commutes can run long, residents pull in high salaries, with a family median income of $107,000. The health care sector employs many in the region, as do a host of resorts, casinos, and golf courses.
Diners flock to Corky's Kitchen & Bakery, known for its hearty egg scrambles, overlaid with a thick layer of melted cheese and served in a hot iron skillet. Bellies full, residents can work it off on one of the many nearby hiking and biking trails. — Max Zahn