FAFSA FAQs: Answers to the 10 Most Common College Aid Questions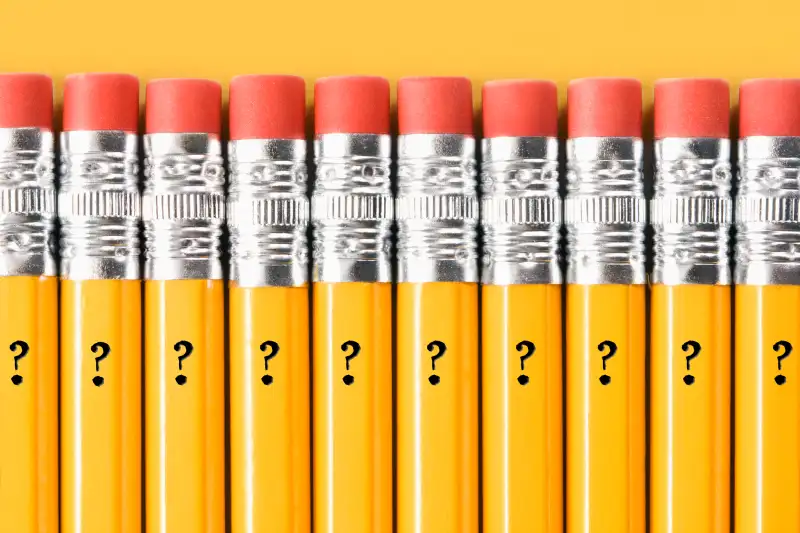 Sarina Finkelstein (photo illustration)—Getty Images
What's a FAFSA? How can I get free money to pay for college?
Those are among the most frequently asked questions sent to the Get Schooled Foundation's text hotline. Any student in the U.S. can text questions about college, financial aid, or the Free Application for Federal Student Aid (FAFSA) to 335577 to get answers from our nonprofit's college advisers.
Get Schooled has exchanged thousands of texts with America's students. Here are answers to some of their most commonly asked FAFSA questions.
Q. How do I fill out the FAFSA?
A. Go to FAFSA.ed.gov. To start a FAFSA you'll need a Federal Student Aid ID and password. If you've filled out a FAFSA previously, you probably already have those. But if you don't have an FSA ID yet, you'll need your Social Security card or Alien Registration number if you are not a U.S. citizen. (Here are 4 tips on how to get an FSA ID quickly and easily.) To complete a FAFSA you'll need to provide information from your (and, if you are under the age of 24, your parents') most recent income tax return, W-2s, and bank statements. You must file a FAFSA each academic year you want aid. (Here are 7 legal ways to squeeze more aid out of the FAFSA.)
Q. When is the FAFSA due?
A. Every state has its own deadline for the FAFSA. Some states and colleges distribute aid on a first-come, first-served basis, so file as soon as you can. Anyone planning to attend college in the fall of 2017—high school seniors and current college students—should fill out a 2017-18 FAFSA as soon as possible. Wherever you live, you should also check with your college financial aid administrator to find out your college's FAFSA deadline. But don't stress out if you're late. The FAFSA gives you a full 18 months to file. That means students who started college in the fall of 2016 can still file a FAFSA as late as June 30, 2017 and receive federal grants or loans retroactively.
Q. When do I find out how much money I will receive?
A. After submitting your FAFSA, you will receive a Student Aid Report (SAR), which is a summary of the FAFSA data you submitted. Review your SAR for accuracy, as this information will be sent to a list of colleges you select to determine your financial aid. Each college that you are accepted by will then use the information to create a financial aid package—typically a mix of grants or scholarships, loans, and work-study jobs—for you. Some schools will send you an award notification quickly. Others will take months. Applicants hoping to be freshmen in the fall who have finished their applications before March 31 should get their notification no later than April 15. Returning undergraduates typically get their awards a little later, possibly as late as June.
Q. What is FAFSA?
A. FAFSA stands for Free Application for Federal Student Aid. This form is the single most important financial aid gateway. It asks you questions about the student's (and, if you are under the age of 24, the student's parents') income and savings to estimate how much aid the student needs. Your FAFSA information is used to award federal grants, state grants, and numerous scholarships from colleges, foundations, and companies. Experts recommend all students file a FAFSA, even if you are uncertain whether or not your family will qualify for aid. Here's more information about the FAFSA.
Q. What tax information will I need to fill out my FAFSA?
A: Because of a quirky change in the deadlines and rules, the 2016-17 and the 2017-18 FAFSA will both be based on your family's 2015 tax information. One reason for this is to make it easier for you to fill out the FAFSA. You can just check a box on the online FAFSA form and it will automatically import all of the information you filed with the IRS, saving you lots of time and tedious answering of dozens of questions.
Q. How do I get my FSA ID?
A. Go to fsaid.ed.gov to create the FSA ID. You will need to create a unique user ID and a password and verify that you are at least 13. You will need to provide your Social Security number (or Green Card number, if that is all you have), date of birth, and name exactly as it appears on your official documents. If the student is under the age of 24, the parents will also have to get an FSA ID. (If you are applying using email addresses, you and your parents will need separate email accounts. You cannot share email accounts for FAFSA purposes.) Here's some advice on applying for an FSA ID.
Q. If I am undocumented, can I still apply for the FAFSA?
A. No. Undocumented students are not eligible for federal student aid. There are some states, however, that offer grants to undocumented students, like California and Texas. These states have forms specifically designed for undocumented students. Additionally, there are private scholarships available. Here's a list of state aid for undocumented students.
Q. If my parents are undocumented but I am a legal resident, can I apply for the FAFSA?
A. Yes. Your parents' citizenship status does not affect your eligibility for federal student aid. In fact, the FAFSA does not ask about your parents' status. If your parent does not have a Social Security number, you may simply enter all zeroes in the question that asks about their number on the FAFSA. Because your parents don't have a valid Social Security number, though, they will not be able to create a FSA ID and therefore cannot sign the FAFSA electronically. In this case, you should electronically sign and submit the FAFSA form, then print the signature page so that your parents can sign it. Once they have signed it, you should mail it. Note: It will take longer to process your FAFSA, so plan accordingly.

NEWSLETTER: COLLEGE_PLANNERSign up for COLLEGE_PLANNER and more View Sample
Q. I have no money to pay for college; does that mean I can't go?
A. You can definitely go to college no matter how little money you have right now. Low-income students who fill out a FAFSA, for example, typically receive enough federal grants (and loans, if necessary) to at least pay for tuition and books at a local community college. Many other kinds of colleges provide full aid to different kinds of students—those from disadvantaged backgrounds, those with top grades, etc. Here are the seven main ways you can go to college for free.
Q. What is the difference between a subsidized loan and an unsubsidized loan?
A. The federal government offers two kinds of student loans. Both have low interest rates and lots of benefits, including the possibility of forgiveness (which means you might not have to pay it all back). The best kind of federal student loan is called "subsidized" because while you are in school the government will pay (or subsidize) the interest on your loan. In other words, if you borrow a $1,000 subsidized loan in your freshman year, you will only owe $1,000 when you graduate. The government only awards "subsidized" loans to students whose FAFSA indicates they need aid to attend their college. But any student who fills out a FAFSA— now matter how wealthy—can take out a federal "unsubsidized" loan. That loan's interest charge builds up while the student is in school. A freshman who borrowed a $1,000 unsubsidized loan in the fall of 2016, would owe close to $1,200 on graduation day in 2020 because the debt will have grown by about 4% a year in fees and interest charges.
Mari Groark is executive director of Get Schooled. Previously, she served as a senior program officer with the Bill & Melinda Gates Foundation, leading its efforts to improve educational outcomes through advocacy and communication work. She began her career as a social studies teacher at John F. Kennedy High School in the Bronx. This post was updated 9/21/16 to address changes in deadlines and rules for 2017-18.