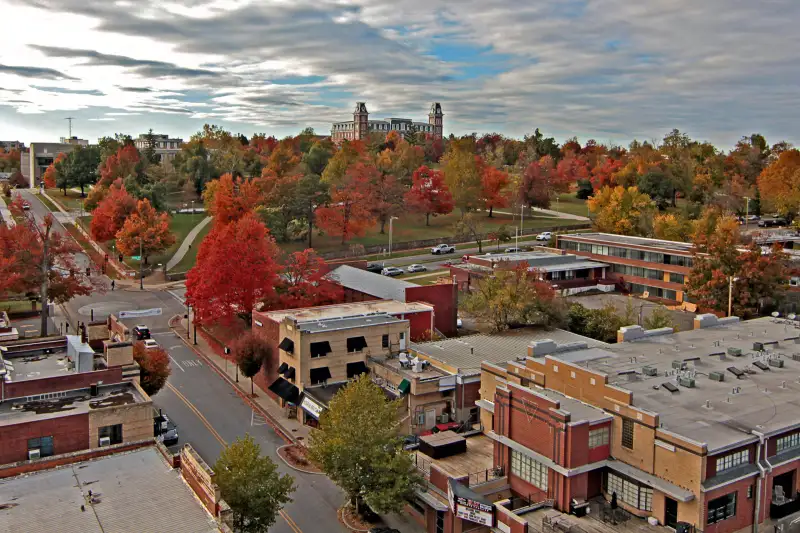 Courtesy of the City of Fayetteville, Arkansas
Bustling Fayetteville is a thriving mix of college town, economic hub, and outdoor haven. Nestled deep within the scenic Ozark Mountains, it is an ideal spot for nature enthusiasts. The area's 37 parks offer fishing, hiking, and biking along 84 miles of trails and several lakes, with popular attractions including the Lake Fayetteville Park and 40-acre Botanical Garden of the Ozarks.
Fayetteville is home to the University of Arkansas, which plays a large role in shaping town culture and the local economy. Not only is it the city's top employer, but it draws back thousands of Razorbacks alumni and fans each year for big games.
Nearby Dickson Street — lined with shops, bars, and restaurants — is the primary entertainment district and runs straight to the campus. Throughout the year, the downtown Fayetteville Historic Square also hosts a variety of community arts events, as well as the popular Fayetteville Farmers' Market. — Sergei Klebnikov