How to Decipher a Financial Aid Letter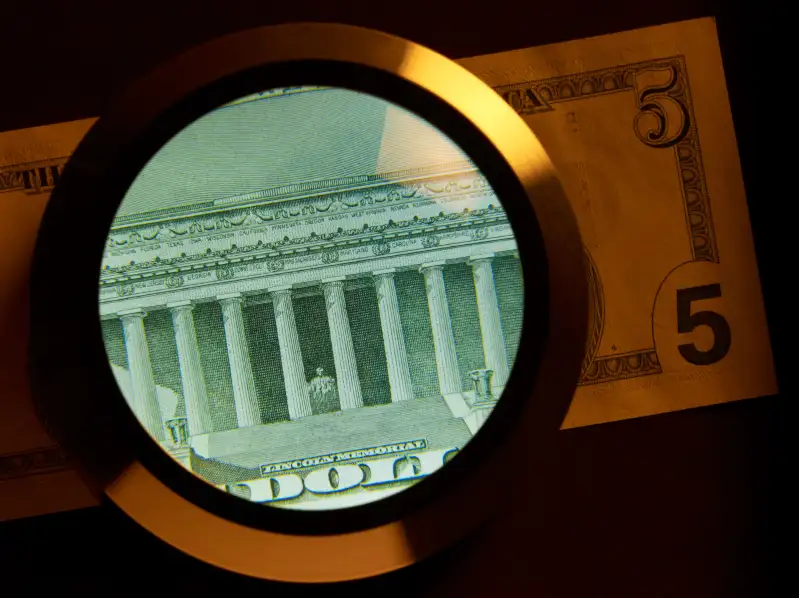 When colleges start releasing their admissions decisions toward the end of March, it's easy for applicants and their parents to figure out the end result: You're in, you're out, or you're on the waiting list.
Unfortunately, when those same schools release their financial aid decisions for accepted students, the results aren't quite so clear.
Over the years that I've worked with families as an independent college admissions counselor, I've learned that the financial aid letters that arrive in the mail can be terribly confusing. Parents' sweat turns icy cold as they try to figure out which college offers the best deal. It takes some work to decipher exactly how much help a family is being offered.
The first step for families trying to assess financial aid packages from different schools is to separate "family money" from "other people's money." This process helps focus the mind — and the budget — on forms of financial aid that truly reduce the overall cost of a college education.
Each college provides a total Cost of Attendance — the educational equivalent of the manufacturer's suggested retail price. The COA includes tuition, fees, room, board, a travel allowance, and a bit of spending money that is somewhat randomly determined by the director of financial aid.

NEWSLETTER: COLLEGE_PLANNERSign up for COLLEGE_PLANNER and more View Sample
Generally, I find these estimates a bit low, so I encourage families to think about these variable expenditures — things like travel, pizza, cell phones, and dorm furnishings — and come up with a more realistic figure. Then I put these figures into a spreadsheet so that we can see how the starting price tags of similar colleges can vary widely.
Then we tally up the "other people's money" in the financial aid letter — grants and scholarships with no strings attached. OPM reduces the bottom-line cost of a college education.
Throughout the college selection and application process, I like to help my families zero in on those schools that will be most generous. Assuming all has gone well, a good student may receive 50% or more off the price of tuition. That can be a good chunk of change.
Once we've subtracted the OPM from the COA, then we look at the part of the financial aid award that's dressed up as "aid" ...but is really just the family's money in disguise.
This gussied-up aid comes in two forms. First is work-study aid, which is merely an expectation of a kid's sweat equity in the coming years. Work-study aid is family money that doesn't yet exist.
Then there are the loans. Generally, I won't let my clients borrow more than the maximum that the government will lend to the student directly. These are the federal loans that max out at $27,000 for a 4-year undergraduate education.
Armed with all this information, we then create a spreadsheet to line up the different COA prices and subtract the OPM. That helps us arrive at a total cost of the education to the family — including both the immediate costs and the subsequent costs in the form of either future employment or loans that will have to be repaid.
And if we really want to get down and dirty, we can add the cost of interest over the life of those loans to illustrate exactly how much that college education will cost.

Unless the family has front-loaded the process by picking schools that are likely to maximize the grants and scholarships, I've found that most families are taken aback by the cost of college.
But with strong planning and a realistic look at the numbers, families can make wiser long-term financial decisions.
For example, a family I worked with a few years back made the painful but smart decision not to send their daughter to Notre Dame, which offered her nothing in scholarship aid, but to choose Loyola University of Maryland, which with a lower COA and hefty scholarship saved the family over $100,000 for her bachelor's degree.
The family had money left over to buy their daughter a nice used car, cover expenses for a great summer internship in New York, and subsidize a spring-break service trip to New Orleans. And the young woman graduated from college debt-free.
As parents of college-bound seniors suddenly realize this time of year, a college education is not priceless. A cold, hard look at the numbers makes the price very clear, and enables a family to make the most reasonable financial decision possible.
----------
Mark A. Montgomery, Ph.D., is an independent college admissions consultant. He advises families around the country on setting winning strategies for both admissions and financial aid. He also speaks to schools and civic groups nationwide about how to choose, and get into, the right college. His firm, Montgomery Educational Consulting, has offices in Colorado and New Jersey.