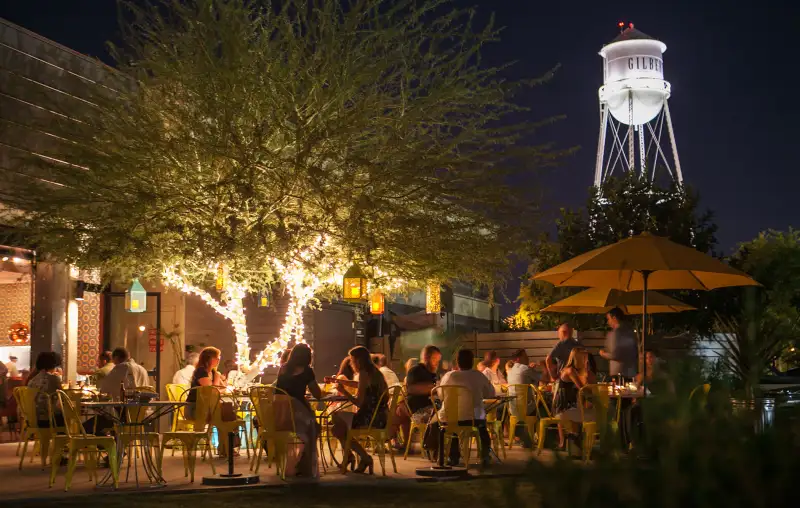 Courtesy of the City of Gilbert
From a small village of 5,187 in 1980 to a 218,338-person city in 2014, Gilbert has been one of the fastest-growing places in the country. Luckily its offerings have grown along with it. With a local history museum, great gourmet and Southwestern food, and annual rituals like dog-friendly "Barktoberfest," there's always something to do in this bustling, low-crime Phoenix suburb.
Health jobs are big in the area: Mercy Gilbert Medical Center and Banner Health are two major employers, and Isagenix just announced plans to make the town its new headquarters. And at only 5%, Gilbert already has one of the lowest unemployment rates in Arizona.
Boosting Gilbert's appeal is access to nature: the city is an easy 30-minute drive to Lost Dutchman State Park, and the stunning vistas of San Tan Mountain aren't that much further out, either.
The downside, Gilbert's public schools have had a rough go lately. The school board cut more than 80 positions during a budget crunch this year, and three administrators resigned. However, locals are hoping to see a turnaround with new superintendent Christina Kishimoto.