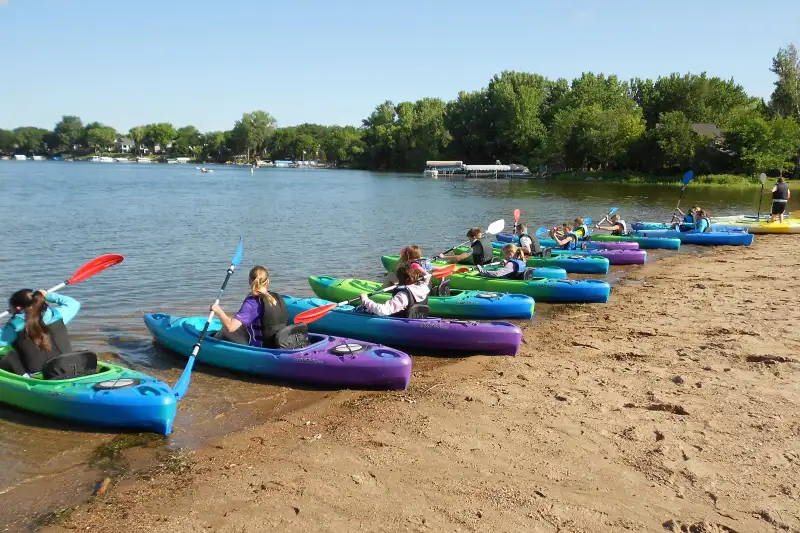 Courtesy of the City of Lakeville
Lakeville is aptly named — although the bodies of water that freckle this town, located 27 miles south of Minneapolis, would mean far less to the community without the parks that adjoin them. All together, Lakeville maintains 100 miles of walking and bike trails; in winter, it also cuts holes in the lake ice and provides hot cocoa for a youth fishing contest.
If instead the day calls for a latte and some shopping, residents can venture to the historic downtown, where a comic book store awaits for the kids. Every summer the downtown transforms for Panorama of Progress, known as Pan-O-Prog, a weeklong festival of activities as disparate as professional wrestling and pottery making.
Unemployment in Lakeville is very low, in no small part because the Twin Cities region hosts some of the country's largest companies, including household names like Target, General Mills, and (yes, of course) Land O' Lakes. — Max Zahn