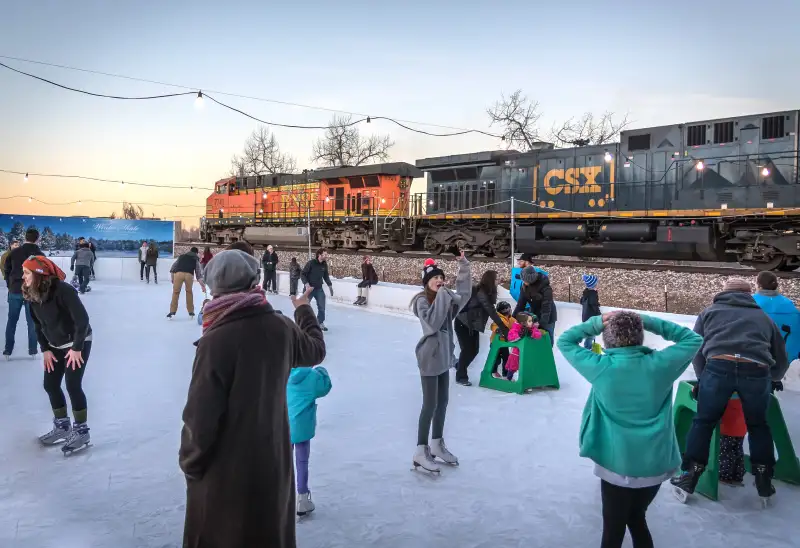 Andy Schwartz/Courtesy of the City Louisville
It's not hard to fathom why Louisville turns up over and over again on Money's Best Places to Live rankings. The town offers a winning combination of economic opportunity and small-town charm, with a touch of beneficial weather—245 clear days per year, on average.
Nestled right in the center of the Denver-Boulder corridor, Louisville boasts a low unemployment rate of 2.7%, thanks largely to jobs in health care, tech, aerospace, and clean energy; Moody's Analytics forecasts even more job growth over the next few years. The town's historic downtown, meanwhile, features 100-year-old wooden buildings, yoga studios, restaurants, coffee shops, and more, with a rich art scene and frequent live music.
Access to the great outdoors is key for many Colorado residents, and 32 miles of trails weave in and out of Louisville, offering plenty of hiking and biking options. Rocky Mountain National Park is less than an hour away, and plenty of top-rated ski resorts take less than two hours to get to. —Gabriela Fernandez