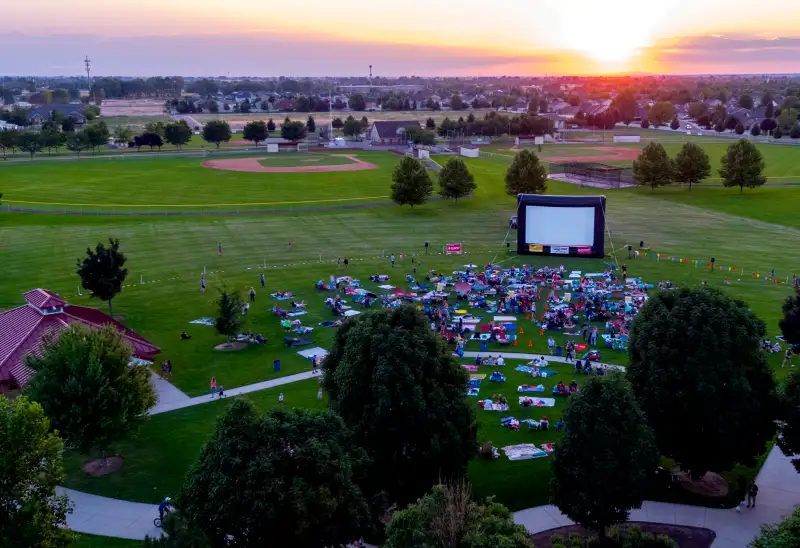 Courtesy of the City of Meridian
This Boise suburb is booming. Meridian has been the fastest-growing city in Idaho for over 20 years, and its community development department is planning for a 98% population increase over the next 30 years.
To a large extent, the engine is economic. Unemployment is low, and Moody's Analytics forecasts 9.2% job growth in the county between 2016 and 2021. Household income is well above the state median, while median home prices are just under $245,000.
Locals can hang out in the picturesque downtown, near Generations Plaza, or visit the Village at Meridian, an upscale outdoor mall. They also get easy access to the gorgeous Idaho outdoors. Meridian itself is home to 19 parks, but people can truly immerse themselves in nature with a hiking or camping trip in Boise National Forest, just an hour or so away. —Gabriela Fernandez