Don't Pay These Ridiculous Fees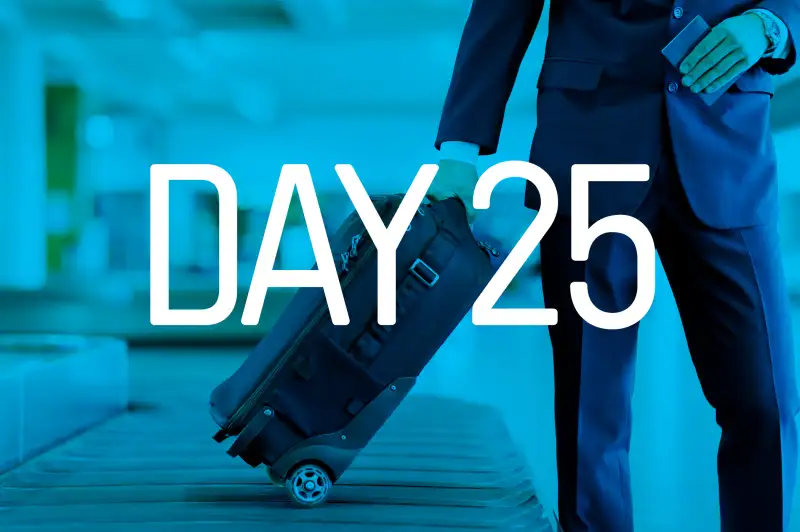 This is the day 25 challenge in the #Money30, a month-long bootcamp for personal finance novices. You can read more about the challenge here, and follow along with us on Twitter, Instagram, or email us at feedback@moneymail.com.
TIME BUDGET: 15 MINUTES
---
Fees are the mosquitos of your financial life.
Goods and services cost money in a free market economy--you understand that. Orchestrating hundreds of flights across the globe each day is difficult work. Pilots need to earn a living. Same goes for flight attendants and mechanics. So you don't really mind ponying up the $400 the airlines charge you to travel from here to there. What you can't stand, however, is the pervasive nickel and diming that infiltrates every moment of your already less-than-comfortable flying experience. From meals to checked bags, travelers often spend much more than they want.
Airlines are hardly the only businesses that nimbly dip into your pocket. Banks, and credit card issuers, among others, pad their bottom lines with pesky charges at your expense.
Here are three simple ways to avoid their bite and spend less.
Checked Bag Fees
Travelers who often find themselves aboard the same carrier should look into signing up for that airline's branded credit card. Take the Gold Delta SkyMiles card from American Express. If you buy your ticket with that card, you can avoid the $25 checked baggage fee on each traveler's first checked bag. The card allows you to write off this charge for up to 9 passengers. That means a family of four will save $100, or more than the annual fee (which is already waived the first year.) Plus you'll reap 30,000 miles after spending $1,000 in the first three months.
Credit Card Finance Charges
Credit cards are powerful tools. Use them right and you can nix annoying charges (see above), earn cash back or frequent flyer miles and earn extra protection on your purchases.
To gain the full benefit of credit, though, you need to know how to use them. Rule one – pay your bills on time. Sometimes you may be forced through circumstance or emergency to carry a balance, but most of the time you should only use a credit if you can pay off the entire balance each month.
That's because card issuers charge the average balance carrier 18%, according to NerdWallet. That's a lot of money to fork over for a micro loan. Moreover, if you completely forget to make a payment, or submit a tardy one, your issuer will generally charge you around $40.
Interest and late fees can really dip into your wallet. So what should you do? First only spend what you can afford to pay off, and try not to use more than 20% to 30% of your available credit to keep your FICO score as high as possible.
You should also set up automatic payments online, so the credit card company withdrawals your debt from your checking account without you pushing a button.
ATM Fees
Admit it – you've opened up your wallet and lo and behold there's no cash to be seen. So you rush to the nearest ATM and pay whatever fee they charge to access your money.
In Money's 2015 Best Bank feature, my colleague Kara Brandeisky found that "Almost 75% of traditional bank accounts still charge a fee if you use an ATM outside the network. And those fees have grown to an average of $2.46 per withdrawal this year, Money found, from $2.30 in 2014. Those dollars add up: Nearly a third of ATM withdrawals are from out-of-network ATMs, according to banking technology company Personetics Insights."
If you're constantly paying an ATM fee, consider opening up a checking account at Money Best Bank winner Ally. You'll have free access to any of its 40,000 Allpoint network ATMs across the nation, plus the bank will reimburse up to $10 in charges from other ATMs each month.
—Taylor Tepper
Have a question, comment, or suggestion? Email us at feedback@moneymail.com.